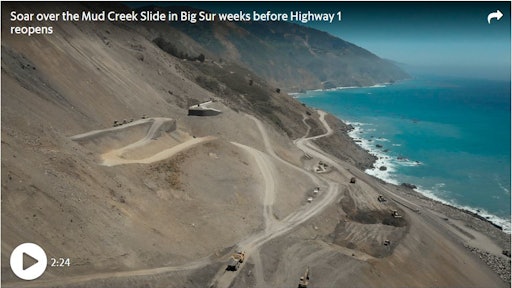 On May 20, 2017, an entire hillside north of Ragged Point collapsed into the ocean, taking a quarter mile of scenic with it.
A year after a million-cubic-yard landslide buried California Highway 1, Caltrans says that southern access to Big Sur will reopen six weeks earlier than planned.
The huge slide at Mud Creek created an additional 15 acres of coastline about 9 miles north of the Monterey County line.
Caltrans has spent the months since stabilizing the hillside, trucking in tons of boulders to shore up the water's edge and charting out the new path for the road.