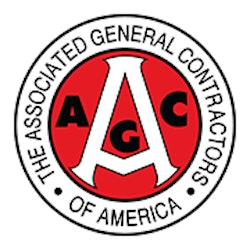 The outlook for retail construction remains bleak, according to Associated General Contractors' Chief Economist Ken Simonson. Major national retailers at AGC's Public-Private Industry Advisory Council meeting on Friday reported they expect to spend more on distribution facilities in 2012 than on new or remodeled stores as they consolidate and speed deliveries to stores and respond to growing online orders.
Other chains continue to give up or market existing space. "Sears Holdings Corp., whose sprawling stores are laden with extra space, is aggressively marketing itself as a place for other retailers to set up shop," the Wall Street Journal reported on Friday. "Through its real-estate arm, Sears…has listed on its website nearly 4,000 of its namesake and Kmart stores that have space for other merchants or retail operations to lease."
Retail sales at most categories of stores other than gas stations and auto dealers rose 5% to 6% in the first eight months of 2012 compared with the same period in 2010, while sales of nonstore retailers (online and mail-order) jumped 13%, the Census Bureau reported on September 19.
Online sales are one factor stimulating warehouse and industrial construction. "Signs of the market's growth are apparent in the New York area," the New York Times reported on September 14. In "Edison, New Jersey, the J.G. Petrucci Company is building a 570,000-square-foot warehouse even though the developer has not lined up a single tenant….In Robbinsville, N.J., [Matrix Development Group is] constructing a 150,000-square-foot industrial building for the beverage distributor Ritchie & Page[. But] smaller properties are languishing…'because banks aren't lending, and people have no equity in their homes to take out second mortgages to finance new businesses,'" said Jack O'Connor, a principal and director of the national industrial practice group at Newmark Knight Frank in Long Island.