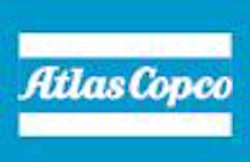 Stockholm, Sweden (October 21, 2011) – Atlas Copco reported third-quarter results with revenues and operating profit margin at new record levels. Demand remained high, with strong growth in the aftermarket business. In the near term, overall demand is expected to weaken somewhat.
"Our performance in the third quarter was very strong and we achieved good growth figures, especially in the United States and China," says Ronnie Leten, president and CEO of the Atlas Copco Group. "Since July we have been operating with four business areas and have already started adapting the structure of some customer centers, which will help us drive organic growth." 

Revenues in the third quarter increased 21% organically to MSEK 20,739 ($3.2 billion) and operating profit was MSEK 4,800 ($733 million), corresponding to an operating profit margin of 23.1%.

"Considering the softening we have seen in the construction industry and the generally uncertain market situation, we have reviewed our contingency plans. We are confident that our operations are fit and well prepared, however the market develops," Ronnie Leten says. 

Atlas Copco has recently announced four company acquisitions, including that of SCA Schucker, a Germany-based manufacturer of adhesive equipment. This acquisition presents new growth opportunities as many car manufacturers and aerospace companies increasingly use light-weight materials. 

"We will continuously review potential acquisitions to add new technologies, but it is even more important that we remain focused on product development and innovation," says Ronnie Leten. 

Atlas Copco was in August named one of the world's 100 most innovative companies on a list published by Forbes magazine. Notably, a conceptual battery-powered asphalt roller has recently been tested, the first such machine in the world. In the United States, the Group began a research project to develop technology for high-speed drilling of geothermal wells. 
For the press release on the full report, click here. 
Companies in this article