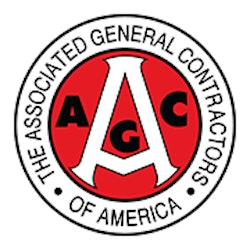 Construction employment declined in 146 out of 337 metropolitan areas between November 2010 and November 2011, increased in 131 and stayed level in 60, according to a new analysis of federal employment data released today by the Associated General Contractors of America. Association officials noted that construction employment is likely to continue declining in many areas because of a planned 6.2% cut in federal investments in construction and infrastructure for the 2012 fiscal year.
"There is no avoiding the pain that comes any time the single largest purchaser of construction services cuts investments by nearly 20% in two years," said Ken Simonson, the association's chief economist, noting that the fiscal year 2012 federal construction budget will be 18% smaller than the same budget for 2010. "It will take a lot more private sector growth to offset declining federal demand."
The largest job losses were in:
New York, N.Y.

-4,900 jobs (-4%),
Atlanta-Sandy Springs-Marietta, Ga.

-4,600 jobs (-5%)
Philadelphia, Pa.

-4,500 jobs (-7%)
St. Louis, Mo.-Ill.

-4,100 jobs (-7%)
Tampa-St. Petersburg-Clearwater, Fla.

-3,500 jobs (-7%)
The Logan, Utah-Idaho area (-25%, -800 jobs) lost the highest percentage of total construction jobs. Other areas experiencing large percentage declines in construction employment included:
Montgomery, Ala.

-1,400 jobs (-21%)
Wilmington, N.C.

-1,900 jobs (-21%)
Bridgeport-Stamford-Norwalk, Conn.

-1,900 jobs (-17%)
Houston-Sugar Land-Baytown, Texas, added more construction jobs (5,200 jobs, 3%) than any other metro area during the past year while Lake County-Kenosha County, Ill.-Wis., added the highest percentage (29%, 3,600 jobs). Other areas adding a large number of jobs included:
Columbus, Ohio

3,900 jobs (14%)
Portland-Vancouver-Hillsboro, Ore.-Wash.

3,800 jobs (9%)
Buffalo-Niagara Falls, N.Y.

3,500 jobs (17%)
Chicago-Joliet-Naperville, Ill.

3,400 jobs (3%)
Association officials said that the federal construction cuts, which were included in the recently-passed Omnibus Appropriations Bill, will cost taxpayers more in the long run than whatever short-term savings are being realized. They noted, for example that significant cuts for new federal building projects will force taxpayers to pay more for the delayed structures. They said that federal officials estimate the budget cuts for this year will force taxpayers to spend $500 million more for the new headquarters for the U.S. Department of Homeland Security than originally estimated.
"This is an awfully expensive way to save a few dollars in the short term," said the association's chief executive officer, Stephen E. Sandherr. "These cosmetic cuts won't help taxpayers, but they will cost construction workers their jobs and complicate long-term efforts to cut the deficit."
View construction employment figures by state and rank. Click here for details about the federal government's fiscal year 2012 construction budget.