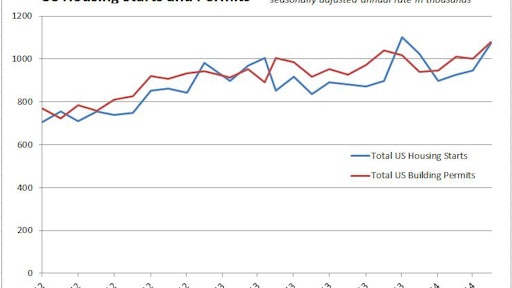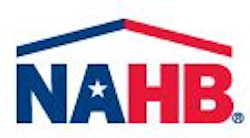 Soaring production of multifamily apartments pushed nationwide housing starts above the million-unit mark in April, according to newly released figures from the U.S. Department of Housing and Urban Development and the U.S. Census Bureau. Total housing production rose 13.2% for the month to a seasonally adjusted annual rate of 1.07 million units, due entirely to a 39.6% increase in multifamily starts. Single-family starts held steady.
"The flat single-family data confirm our latest surveys, which show that single-family builders remain concerned that tight credit availability and uncertain economic conditions are keeping potential buyers on the sidelines," said Kevin Kelly, chairman of the National Association of Home Builders (NAHB) and a home builder and developer from Wilmington, Del. "However, demand for apartment construction still remains high."
Single-family housing starts rose 0.8% to a seasonally adjusted annual rate of 649,000 units in April. Meanwhile, multifamily production jumped 39.6% to a seasonally adjusted annual rate of 423,000 units – their fastest pace since January 2006.
"The growth in multifamily production is a very positive development as it shows an expected increase in household formations from young people renting apartments and taking the first step into the housing market," said NAHB Chief Economist David Crowe. "These young households will form the demand for ownership in the future."
All four regions posted gains in combined single- and multifamily housing production in April:
Northeast: 28.7%
Midwest: 42.1%
West: 11.1%
South: 1.5%
Issuance of building permits, which can be an indicator of future building activity, rose 8% to a seasonally adjusted annual rate of 1.08 million units in April. This was due entirely to an increase in the multifamily sector, where permits registered a 21.8% gain to 453,000 units. Single-family permits registered a marginal 0.3% gain to 602,000 units.