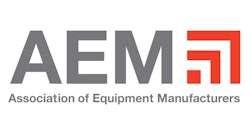 Utility professionals are some of the unsung heroes in our local communities, especially during disaster relief, ensuring delivery of electricity, gas, clean water and other vital services. ICUEE 2015 will recognize the importance of utility professionals and salute our military heroes with a benefit auction and other events at Heroes Day on October 1. ICUEE 2015 takes place September 29-October 1 in Louisville, Ky. at the Kentucky Exposition Center.
The Heroes Day auction will benefit military veteran job placement services with 100 percent of the proceeds going to The Call of Duty Endowment.
 
Heroes Day will also feature Lunch on Us and a Toast to Our Heroes bourbon tasting. The show's new Demo Derby game will conclude with a grand finale. Attendees will also be able to take advantage of hotel discounts.
 
 "Attendees know they'll find the newest products and the latest education at ICUEE, and they always cite industry networking as a key show benefit. We're taking that to the next level on October 1 by recognizing the impact our industry has on local communities and supporting military veterans with a not-to-be-missed benefit auction," said Sara Truesdale Mooney, ICUEE show director.
  
ICUEE benefit auction - October 1
The ICUEE benefit auction, from 12:15 p.m. – 1:15 p.m. Thursday, October 1, will donate 100 percent of the proceeds to The Call of Duty Endowment. This national organization helps military veterans find high-quality jobs, including in the construction/utility industry, by supporting and funding groups that prepare veterans for the job market and raising awareness of the value that veterans bring to the workplace.
 
The auction will not have minimums nor reserves (all items will be sold). ICUEE 2015 exhibitors are donating products and services, including a signed guitar from country music star Kip Moore, Atlanta Braves baseball package, underground and construction equipment, complimentary ad listings and more, with new items being added (updates will be on the ICUEE website).
 
Lunch on Us – October 1
As a thank you to our heroes, a complimentary lunch will be available Thursday, October 1. Sponsor is Freightliner, and attendees can obtain lunch tickets only at the Freightliner booth, while supplies last, redeemable at locations throughout the show.
 
Toast Our Heroes bourbon tasting – October 1
Join fellow attendees for a toast celebrating our heroes at home and overseas. Louisville is known as the Bourbon Capital of the World, and at show close on Thursday, October 1, several local distilleries will offer samples and information about their products. Participants include Alltech, Angel's Envy, Buffalo Trace and Maker's Mark. Event courtesy of the distilleries, Louisville Convention & Visitors Bureau, and Kentucky Exposition Center & Centerplate.
 
Plus: Demo Derby mobile app game – earn bonus points October 1
The Demo Derby game is a new feature of the ICUEE 2015 mobile app. Attendees can earn points from more than 20 participating exhibitors for the chance to win prizes; the game includes daily and grand prize drawings. All attendees who participate are eligible to win. Attendees who play the game on Thursday, October 1 can earn extra points. Demo Derby game champion sponsor is Ford Commercial Vehicles, and ICUEE mobile app sponsor is Caterpillar.