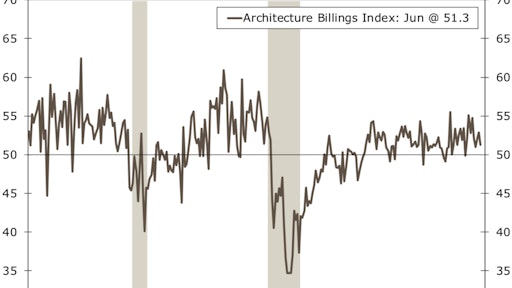 Wells Fargo Securities
Architecture firm billings slowed in June but remained positive for the ninth consecutive month, according to a new report today from The American Institute of Architects (AIA). 
AIA's Architecture Billings Index (ABI) score for June was 51.3 compared to 52.8 in May; it remains positive since any score over 50 represents billings growth. As a result, June's ABI shows that demand for architecture firm services continues to improve across all sectors.
"Architects continue to see increases in demand for their services this summer, with new project work coming in at a healthy pace," said AIA Chief Economist Kermit Baker, Hon. AIA, PhD. "However, business conditions are beginning to vary across the country. While essentially remaining flat in the Northeast and Midwest, billings jumped in the South while dropping in the West."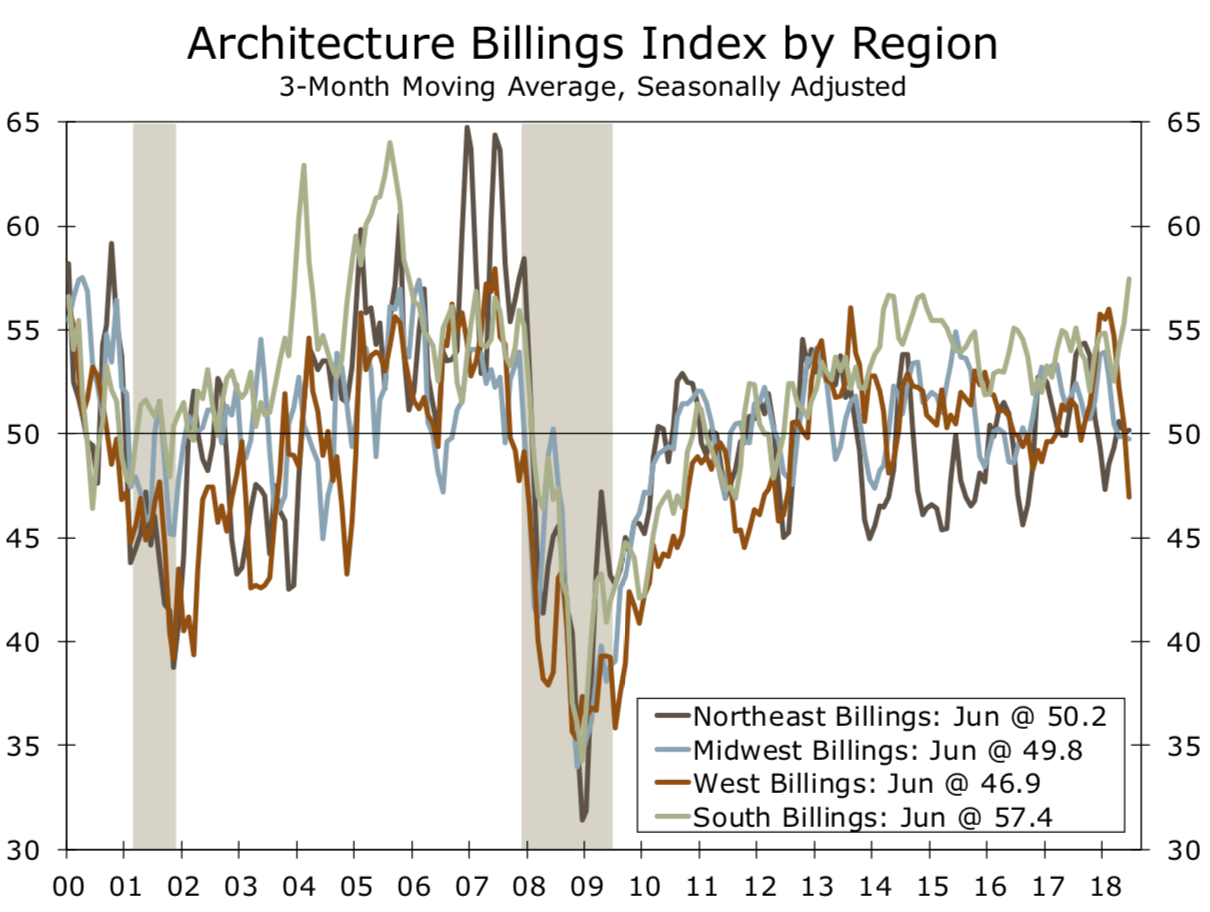 A resurgence in the energy industry in Texas and strong population growth throughout much of the South is supporting construction.Wells Fargo Securities

For June, the West registered at 46.9 on the ABI, a drop from 51.9 last month. The Midwest also came in below 50 at 49.8 — lower than its 50.2 ABI score in May. The Northeast hovered just above positive territory at 50.2, only a slight decline from its 50.6 score last month. The South scored the highest at 57.4, which was an increase from a 55 ABI reading in May.
By sector, mixed practice was the only one with a below 50 score on the ABI for June at 49.3. However, this was an increase from its 47.9 ABI score in May. Institutional scored 51.6 — down from 54.3 — for the month while commercial/industrial came in at 53.4 — down from 53.6 in May. Multifamily residential led all sectors at 54.6, and increase from its' 52.1 reading last month.
The project inquiries index scored a solid 56 but still lower compared to last month's 59.3 ABI reading. The design contracts index rose slightly from May's 53.3 to 54.1 for June.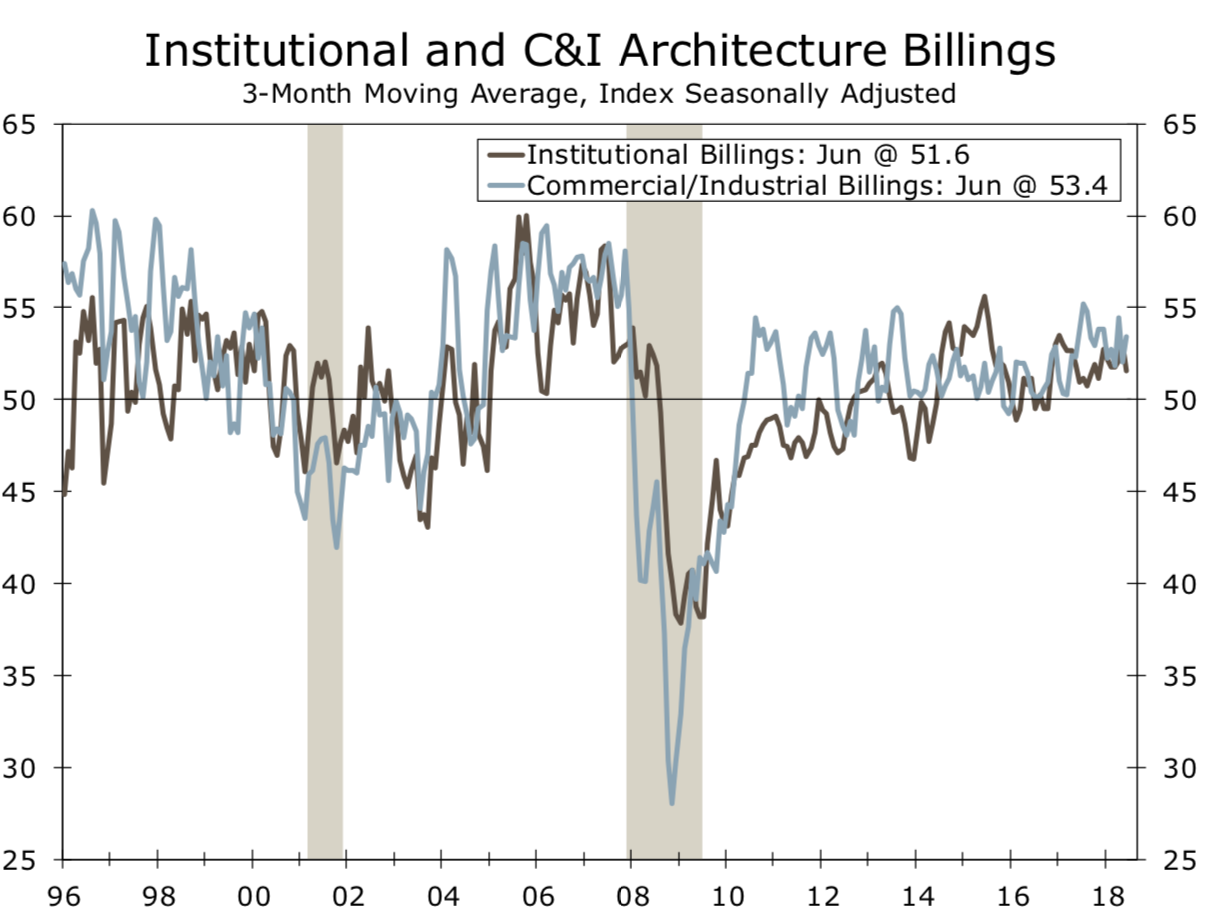 Strength was most pronounced in the commercial/industrial and residential sectors, while institutional pulled back in June.Wells Fargo Securities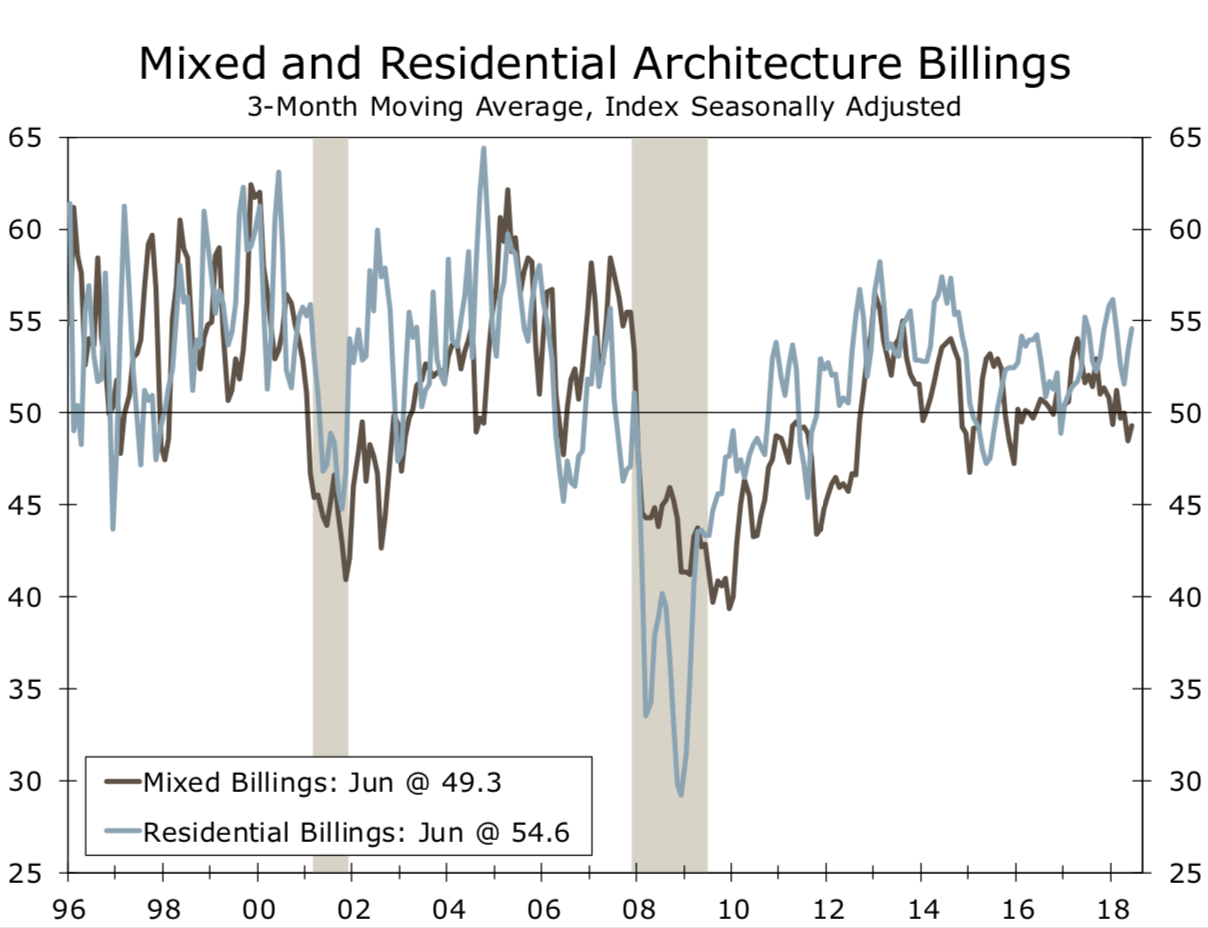 Wells Fargo Securities