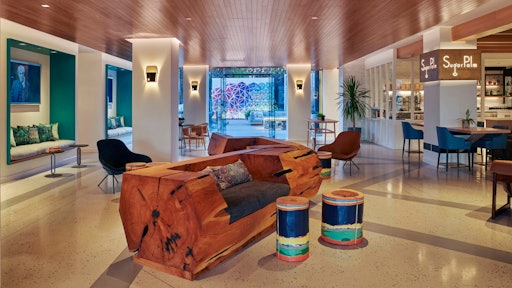 EDG Interior Architecture and Design
Architecture is an experience. Both an art and a science, architecture synthesizes place, purpose, presence, and perspective into a feeling; a memory of where we were, who we were with, and what was done. At Viceroy Santa Monica, the experience is one of elegant eccentricity, a deftly curated collection of art, artifacts, and aesthetic materiality intertwined in a modern medley of west coast glam. Located along famed Ocean Avenue, Viceroy Santa Monica has been a mainstay of beach-vibe luxury since its debut as the hotel brand's first location more than 20 years ago. In 2020 when the Viceroy Hotel Group unveiled plans for a sweeping interior and exterior renovation of their flagship location, the intent was to usher in a new era in contemporary California cool. Today, the reimagined Viceroy Santa Monica strolls a strand straddling the line between coastal calm and the urban edge. 
"In luxury hospitality, an exceptional experience is always the expectation. You have to be patient with this kind of work if you want exceptional results."
—Alan Meneou, superintendent for PWI Construction
"The design objective at Viceroy Santa Monica was to re-envision a completely new arrival experience, reception, bar, lounge, and poolside into something both breathtaking and quintessential," says Ramon Gonzalez, project manager for EDG Interior Architecture and Design. In his role at EDG, Gonzalez works within a large team of creatives who are all mutually focused on any of the many intricately linked aspects of hospitality from strategic branding or interior design to brand integration and realization. "At EDG, we help hospitality owners and developers establish a very clear big picture brand and a strong narrative about who they are and why that matters. From there, we transmit that ethos into physical space and brand memorabilia, which become the basis for the guest experience."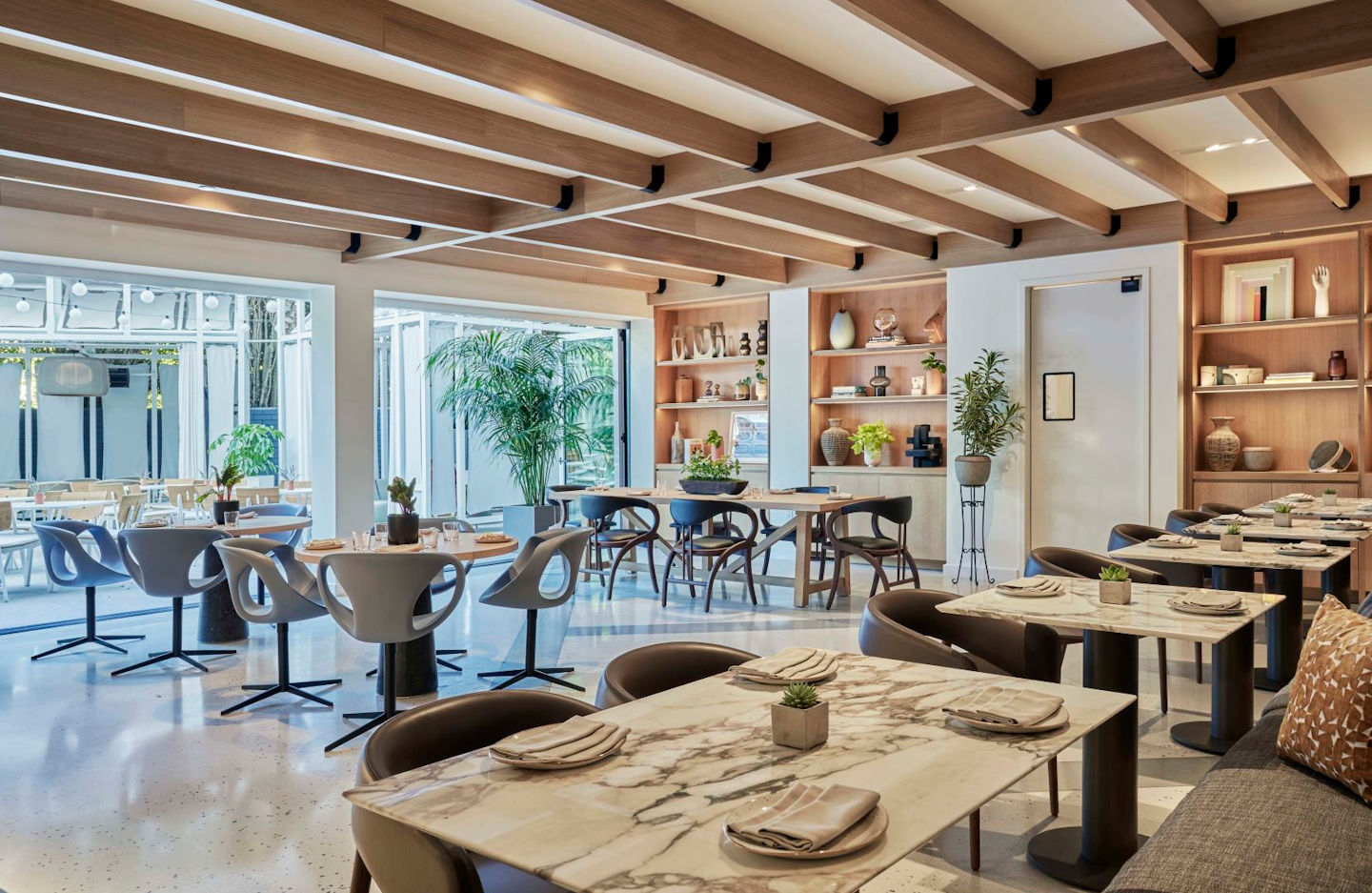 A rendering of the design from EDG Interior Architecture and Design.EDG Interior Architecture and Design

Originally bedecked in a style, renowned designer Kelly Wearstler dubbed Modern Colonialism for its fusion of British Colonial Impressions, bold modern perspectives, and eye-catching elements, after nearly 20 years as an icon on Ocean Avenue, Viceroy Santa Monica was ready for an overhaul. When EDG was given the charge to revitalize the experience, Wearstler's splashy highly visual style served as a starting point for reshaping the narrative around an assemblage of eccentricities that feel found rather than collected.
A Layered Fortress of a Floor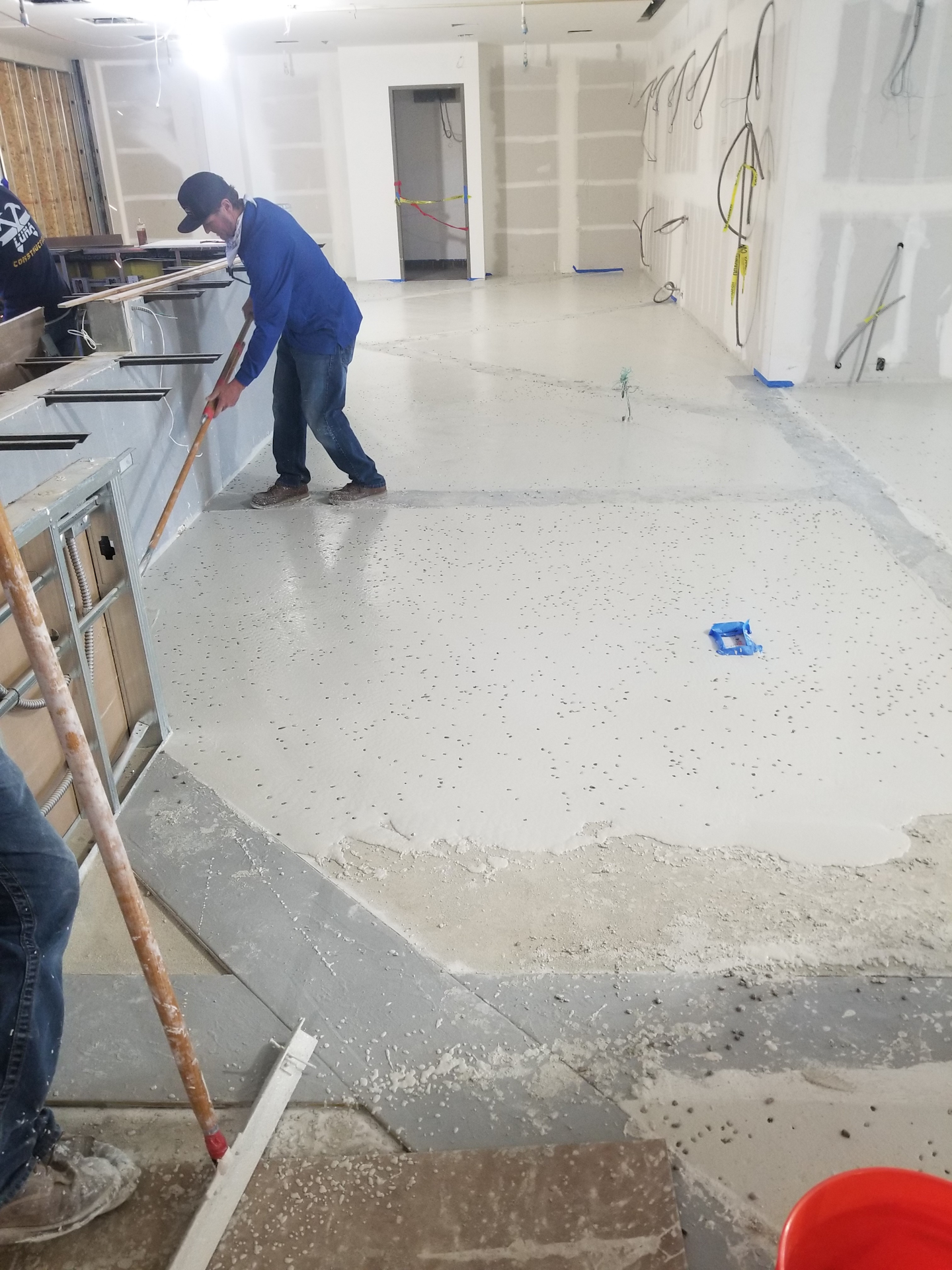 Heritage Bomanite of Fresno"The bar at the Viceroy is an indoor/outdoor experience, the main feature that anchors the interior to the exterior," says Gonzalez of the impetus for EDG's design. "We wanted all of the colors, art, and finish selections to work together in a sophisticated celebration of ocean-side style. Within any interior, besides the ceiling, the floor plane is the largest format of finish that users experience as they pass through a space, so we needed to do something spectacular."
Something spectacular sounds simple enough during design but turned out to be quite a bit less than simple in realization. The hotel's existing floor was a layered fortress of tongue and groove oak planks glued to a plywood substrate affixed to the slab using concrete nails.
"The original wooden floor was in pretty rough shape," continues Gonzalez. "We knew the floor was being removed and needed a durable replacement that had no boundary between interior and exterior. A decorative concrete floor laid on top of the existing slab was a cost-effective solution for the owner, but we needed something that would express the design's artistic qualities using a combination of integral colors and the banding segmentation of a terrazzo."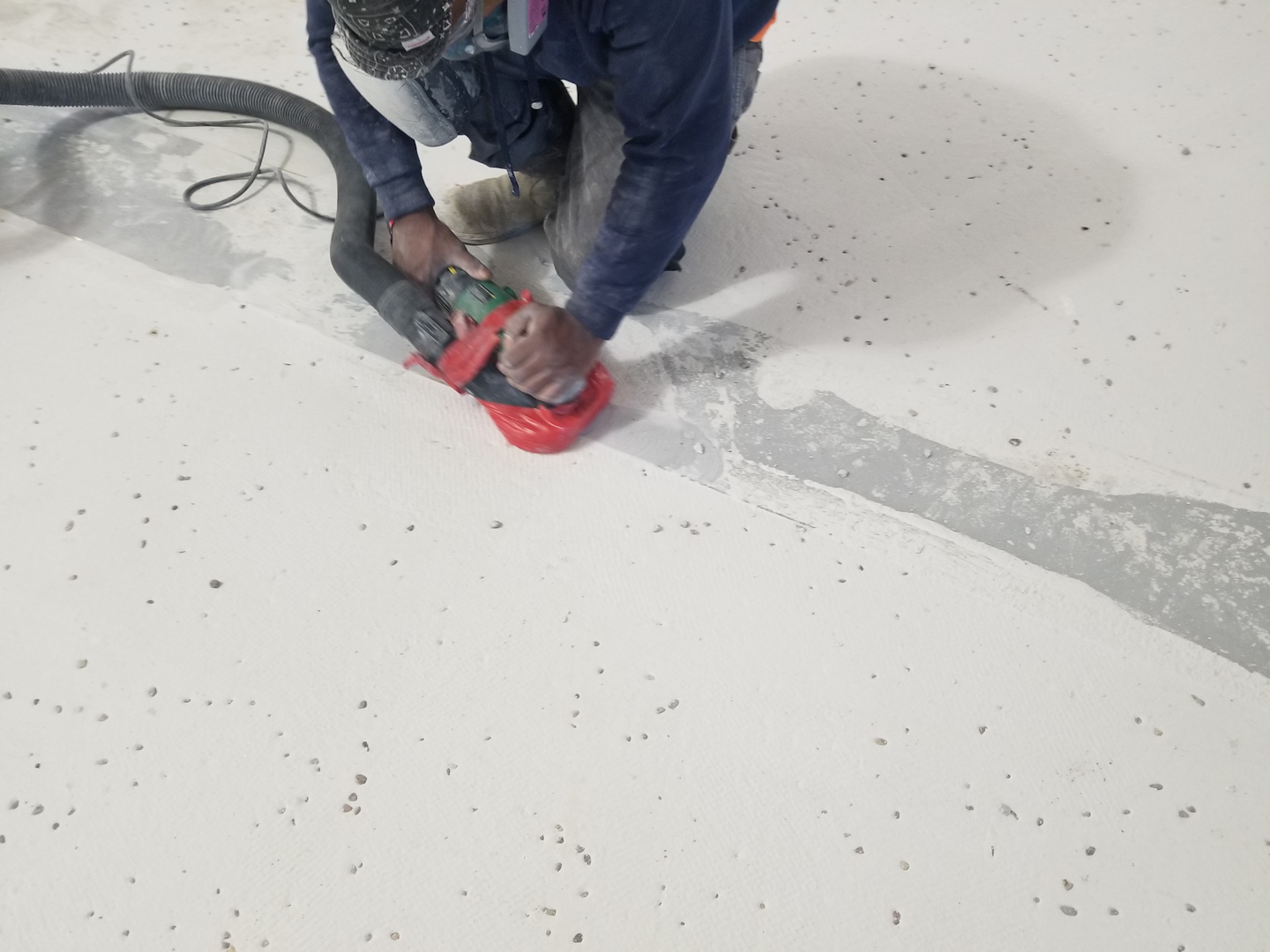 Heritage Bomanite of Fresno

The solution, Bomanite Modena SL Custom Polishing System. An engineered cementitious topping composed of a hand-selected blend of aggregates that is poured, ground, and polished to the desired gloss level, the Modena system transforms worn or damaged concrete surfaces into beautiful, artistic floors that feel more like the centerpiece of a design than an afterthought. A client-selected combination of local or exotic aggregates, recycled glass or porcelain, and integral colors add interest and luster to any floor for a beautiful, durable, cost-conscious alternative to less dynamic polished concrete. At Viceroy Santa Monica, the breezy ocean vibe led designers to a look that symbolized southern California's soft golden sand.
"Removing the existing floor was a big challenge. It took nearly a month to remove the floor and prepare the concrete slab to receive the new finish."
—Alan Meneou, PWI Construction 
"We worked closely with Bomanite's Technical Director to explore an almost endless array of aesthetic choices in conjunction with preliminary pricing to get the exact look and feel we wanted at an achievable cost," says Gonzalez of the floor's nearly year-long material selection process. "Bomanite produced samples to show us the details of flecking dispersion, the effects of different sized aggregates, and reviewed banding layouts to improve constructability and performance."
Renovating Challenges
The challenge of renovating Viceroy Santa Monica while the hotel remained operational was awarded to PWI Construction, a nationwide general contractor and construction manager specializing in hospitality, restaurants, and luxury retail. PWI Construction's superintendent for the Viceroy Santa Monica rehabilitation, Alan Meneou, is a seasoned builder with more than 25 years of experience who understands the importance of patience in the work he oversees.
"Removing the existing floor was a big challenge," says Meneou of a demolition process that unexpectedly involved forklifts, bobcats, and jackhammers. "It took nearly a month to remove the floor and prepare the concrete slab to receive the new finish. Because we had so many other subcontractors working in and around the main lobby everything had to be done in sections."
The subcontractor selected to install the floor was Heritage Bomanite of Fresno. A Bomanite-licensed contractor since 1973, Heritage Bomanite has been on the vanguard of decorative concrete for nearly 50 years and enjoys the chance to help clients realize their dreams. Always up for a challenge, Heritage Bomanite excels at complex, custom concrete solutions in polished floors, countertops, and non-traditional concrete surfaces like fire pits or outdoor kitchens.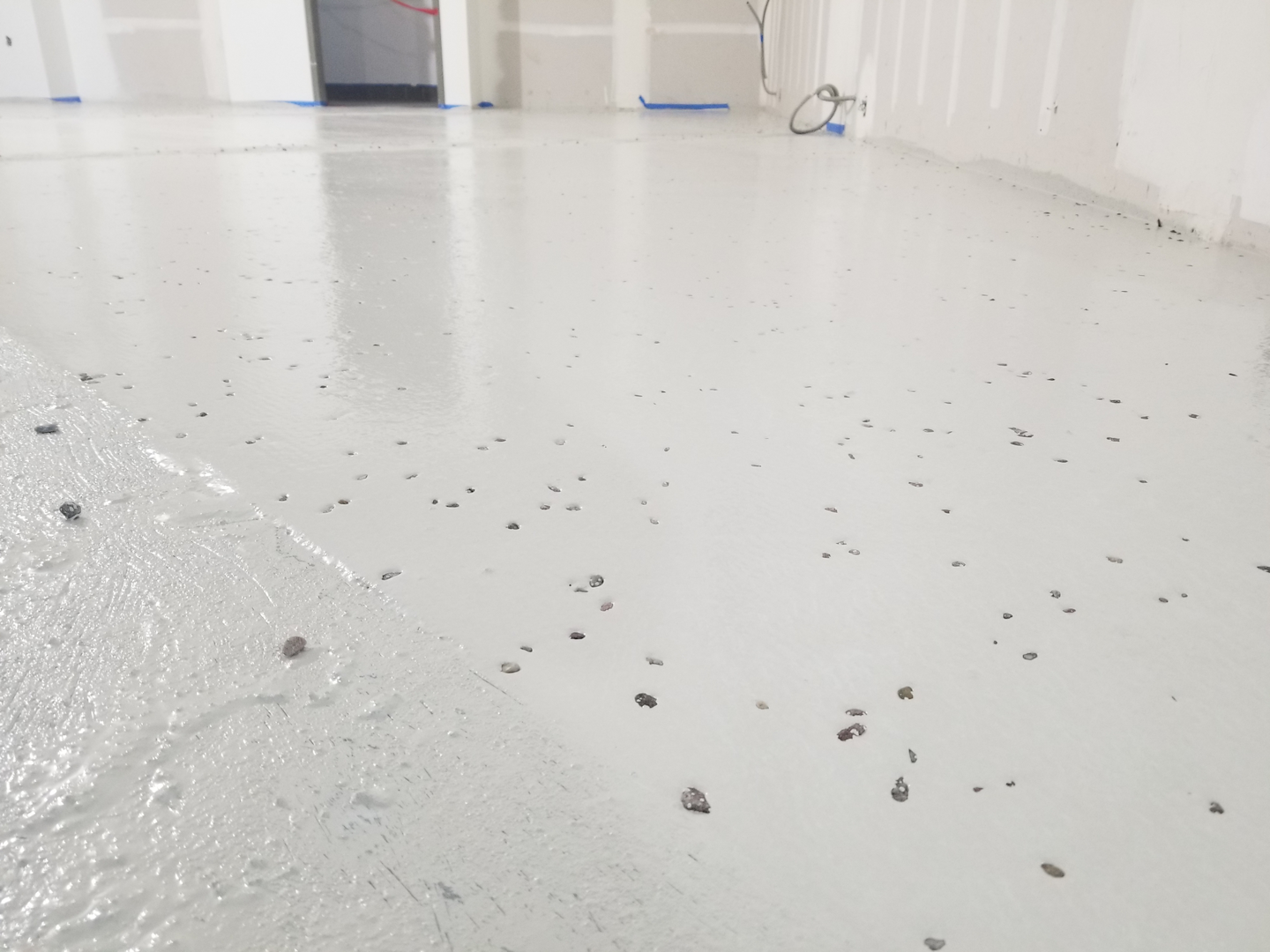 Heritage Bomanite of FresnoUltimately at Viceroy Santa Monica, Heritage Bomanite used a self-leveler to make an even plane of the existing slab before installing approximately 4,500 sq. ft. of Modena at 3/4-in. thick segmented by 1,600 linear ft. of brass terrazzo strips per EDG's layout.
"In luxury hospitality, an exceptional experience is always the expectation. You have to be patient with this kind of work if you want exceptional results," says Meneou. "Heritage Bomanite did a great job with the floor. I could tell their team liked what they were doing, which always makes a big difference in the way things turn out."
About the author
Sean O'Keefe writes design and construction stories based on 20 years of experience and a keen interest in the people who make the built environment happen. 
Companies in this article