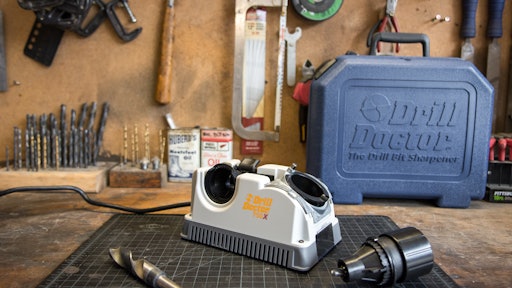 The professional-use Drill Doctor 750X sharpens standard twist and masonry bits from 3/32" to ¾". The custom point angles can easily be set anywhere from 115 to 140 degrees.The adjustable material take-off further extends the life of the bit by allowing users to modify the amount of material removed during sharpening. The longer chuck jaws hold bits precisely, and jaw guides eliminate jaw twisting on small bits.
The 750X also creates and restores split point drill bits.

The 750X is fit for sharpening carbide, cobalt, high-speed steel, black oxide, TiN-Coated, twist and Masonry bits.
Request More Information
Fill out the form below to request more information about
Drill Bit Sharpener: Drill Doctor 750X