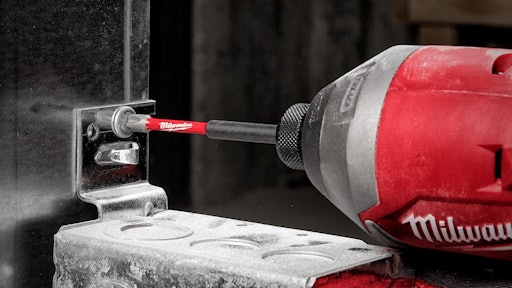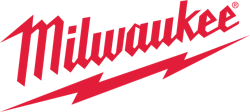 Shockwave Matrix Carbide is a new line of premium driver bits from Milwaukee Tool designed with a combination of proprietary Matrix Carbide Steel and optimized Shockzone technology to deliver extreme wear resistance while still being able to absorb the peak torque of an impact driver. This advancement in driver bit technology is backed with a Lifetime Tip Warranty ensuring users that they will continue to be able to drive fasteners long after all other bits have failed.
Like all of Milwaukee Tool's Shockwave solutions, the new bits are optimized with a unique Shockzone geometry in varying lengths and thicknesses to absorb peak torque and prevent breaking. The new Shockwave Matrix Carbide driver bits will include a variety of bit lengths and kit configurations in Phillips, Square and Torx tips.
In conjunction with the new premium line, Milwaukee Tool has also continued to innovate and optimize the original Shockwave Impact Duty driver bit line and will be rolling out a new generation in Spring 2019. The upgraded line was engineered to extend bit life with a Custom ALLOY76 Steel for up to 50 times more life and will feature a new Wear Guard Tip to protect the fit over the life of the bit. An optimized Shockzone also absorbs peak torque and prevents breaking.
Shockwave Matrick Carbide Driver Bit Types:
Phillips–PH1, PH2, PH3  (Available April 2019)
3-inch Magnetic Bit Holder (Available April 2019)
Square–SQ1, SQ2, SQ3  (Available October 2019)
Torx–T20, T25 (Available October 2019)
Request More Information
Fill out the form below to request more information about
Milwaukee Tool Shockwave Matrix Carbide Driver Bits