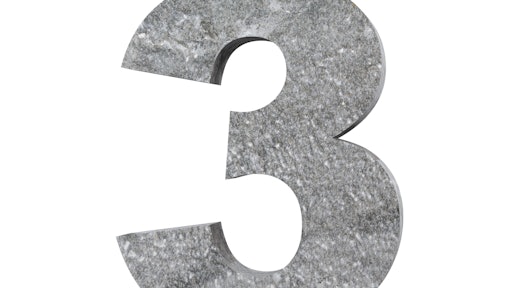 Adobe Stock Photos | By maksimka37
By Chris Jackson, Business Development Manager, Best Access Doors
There are several methods that construction companies do to achieve the perfect outcome of every construction project. One way to do so is to use the right type of concrete for concrete construction. Concrete has already become one of the essential construction materials you can find in almost every building. Much like how technology keeps innovating in different fields, manufacturers keep looking for all sorts of ways to improve the quality of construction drastically — concrete is not an exception. 
Innovations
Construction companies need to keep an eye out for these concrete innovations to ensure the achievement of quality concrete construction all the time. Three concrete innovations to look out for:
Concrete from Recycled Materials
The world is slowly leaning towards recycling rather than making new materials from scratch to save resources. The same thing holds for concrete. Green Sense Concrete, made by BASF, is designed to go well with the environment and a contractor's budget. For building owners who want to switch to green materials, this concrete is ideal because of its high percentage of recycled materials. Moreover, this type of concrete is known to improve its performance characteristics.
R

apid Drying Concrete

What's better than concrete drying right away? Every construction company can benefit from this type of concrete, especially when they need to meet tight deadlines. This type of concrete is more known as "Aridus" and is the first ready-mix concrete solution that eliminates floor covering failures from moisture. 

Another way of speeding up the concrete drying process is with the use of polyaspartic coatings. Contractors can apply this type of coating in both high-humidity and temperatures that are below 50 degrees Fahrenheit. This type of coating is durable and prevents degeneration from UV light, abrasions, and chemical spills. 
Light-Transmitting Concrete
This concrete innovation contains thousands of optical fiber strands placed in the concrete made up of fine materials. The optical fiber strands send artificial or natural light into the space closed off by the translucent concrete, divided into blocks following the casting. For commercial buildings with dark pathways, using this type of concrete can improve overall safety for people walking on it. 
It is safe to say that concrete outperforms construction materials like wood, and it won't cause any significant damage or maintenance to the building owners. When done correctly, concrete is durable, long-lasting, and versatile. It's  cost-effective and sustainable for both commercial and residential buildings. When talking about durability, concrete has qualities that make it longer-lasting. Expect the concrete to last for years because it conserves resources by lowering the need for reconstruction. Moreover, it's tough against weathering, only needs a few maintenance and repairs, making it an excellent investment for any building. Lastly, concrete is cost-efficient and effective in terms of energy-efficient construction. The concrete's thermal mass can harvest natural energy sources like the sun since sustainable concrete buildings can provide life cycle savings.
Written and provided by Chris Jackson is an experienced Business Development Manager with a demonstrated history of working in the construction industry. He is currently employed by Best Access Doors, an access door supplier in the US and Canada, and has been working for the company for more than 12 years now. His area of expertise is on negotiation, roofers, sales, project estimation, and facility management. If you're looking to meet your access door needs or any other construction project you have, you can check out Best Access Doors today.