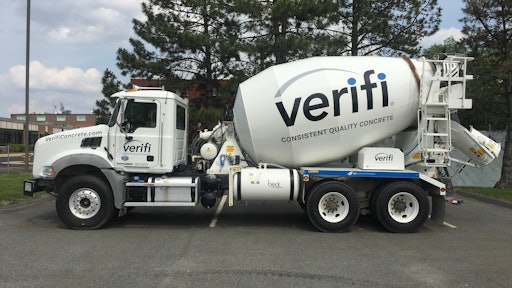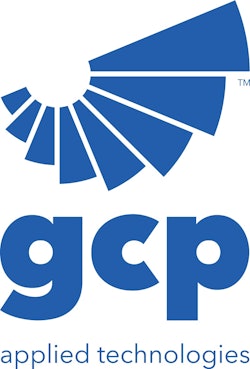 The Verifi In-Transit Concrete Management system from GCP Applied Technologies Inc. is the first of its kind to monitor, measure and manage concrete properties in transit. It offers a new level of concrete quality control and helps increase product consistency, increasing jobsite efficiency and minimizing costly project delays.

The Verifi In-Transit Concrete Management system uses sensors installed on ready mix trucks to enable real-time sophisticated, automated process monitoring and control during transit from the ready-mix plant to the jobsite.

The system measures slump, temperature, water addition, revolutions, admixture additions and elapsed time.




Since Verifi's introduction, it has delivered almost 23 million cubic yards of quality concrete.

Data is available in real time from any location through mobile platforms to help customers make informed decisions fast.




Verifi In-Transit Concrete Management System benefits all parties in the concrete delivery process – from ready mix producers, to contractors and engineers.




Producers find the system essential to their operations. It helps them optimize their fleet and reduce cycle times, resulting in higher profitability. With Verifi producers can offer their customers a differentiated offering and win more business. They can also optimize the mix design and reduce the use of costly cement, which not only affects their bottom line, but also benefits the environment.




Contractors value the technology, as it allows them to efficiently manage jobsite schedules and save time, material and labor costs. Verifi helps them minimize over design, resulting in lower costs. The consistent slump means fewer rejected loads and less idle time, which speeds up the entire process making for faster and higher quality construction.

Engineers and specifiers trust the Verifi system. It ensures the concrete they specify is what the client receives, load after load. They can avoid costly investigations by accessing real-time and historical concrete quality data. The increased consistency means higher client satisfaction due to fewer defects and delays.
Request More Information
Fill out the form below to request more information about
Verifi In-Transit Concrete Management Technology from GCP Applied Technologies