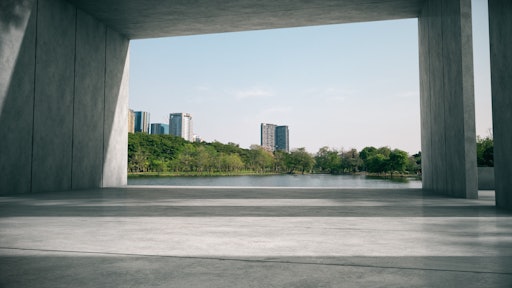 Saint-Gobain Construction Chemicals
Chryso & GCP (Saint-Gobain Construction Chemicals), one of the worldwide leaders in sustainable construction, is launching EnviroMix SE, a novel class of strength enhancers for concrete. This next-generation admixture solution plays a key role in Saint-Gobain's commitment to the decarbonization of construction and will be unveiled at CONEXPO-CON/AGG 2023 at booth #C-20423.
"EnviroMix SE is our first product launch as a combined business unit. The integration of GCP's and Chryso's expertise and resources provides our customers and partners with the most advanced solutions," says Saint-Gobain Construction Chemicals North America President Steve Williams. "Aligned with Saint-Gobain's purpose of 'Making the World a Better Home,' EnviroMix SE combines high performance and carbon footprint reduction, to accelerate the pace of low-carbon transition in the construction industry."
Part of EnviroMix, the first global range of innovative products and services aimed at reducing and controlling the carbon footprint of concrete, EnviroMix SE is an inventive strength enhancer for concrete that reduces the cement factor by approximately 10%, in addition to the water reducer, while maintaining premium concrete quality and performance. Water reducers are a powerful solution to reduce cement factor, but they can reach limits. EnviroMix SE is a powerful solution to further reducing cement, cost and carbon while increasing the strength of concrete. It activates the hydration of Cement and Supplementary Cementitious Materials and enhances early and late age strengths, up to 1,000 PSI at one day. In addition, EnviroMix SE is neutral to slump life and other concrete characteristics and compatible with water reducers admixtures. To meet the specific requirements of concrete producers, tailor-made formulations can be customized for materials and performance.
Saint-Gobain Construction Chemicals will showcase additional solutions at CONEXPO-CON/AGG 2023 that are well-positioned to assist the industry on its journey to be carbon neutral by 2050. In the pursuit of carbon reduction in the construction industry globally, the group recognizes that options must be cost efficient, and offers products that not only reduce carbon throughout the lifecycle of concrete, but also reduce costs.
Request More Information
Fill out the form below to request more information about
Chryso & GCP Launch EnviroMix SE Concrete Strength Enhancer at CONEXPO 2023