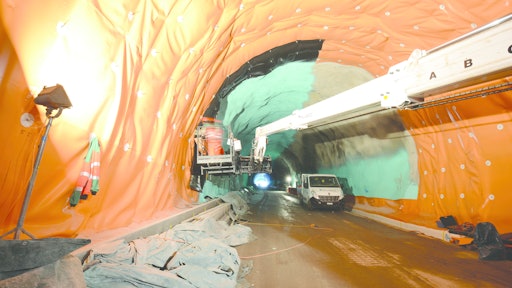 MAPEI has entered the underground technology arena in North America with a team of specialists who are working with contractors, engineers and owners' representatives for tunneling, hard-rock mining and other large underground projects. This integrated approach—pulling from the expertise of MAPEI engineers, R&D personnel and on-site representatives—stems from a visionary global program that the company initiated in Europe. The technology has already been successfully transferred to Asia, Africa and Latin America.
"We feel that MAPEI has a solid core group of products to meet the needs of this market segment, and the depth and breadth of knowledge of our R&D people will help us find solutions for the challenges that engineers encounter in this field," says Wesley Morrison, Country Manager for the Americas Underground Technology Team (UTT).
MAPEI's product solutions encompass:
Admixtures, alkali-free accelerators and hydration control for the improvement of sprayed concrete.
Soil-conditioning systems, sealants, abrasion control and annulus grouting systems for mechanized tunneling.
Injection products that include micro-cements, polyurethane (PU) technology, acrylic resins, mineral grouts and anchors.
Sprayable membranes, PVC sheet membranes and ancillary products for waterproofing.
A sprayable mortar-based system for fire protection plus epoxy final coatings.
Gunite and repair mortars for rehabilitation.
"As we develop our portfolio of North American projects, we hope to increase MAPEI brand awareness and establish ourselves as a 'go-to resource' in the underground construction category," notes Luigi Di Geso, President and CEO of MAPEI Americas.
Companies in this article