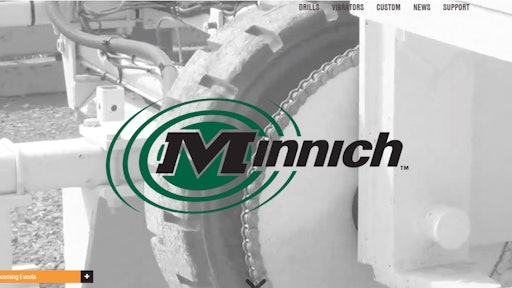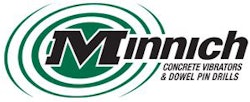 Minnich Manufacturing, a manufacturer of concrete dowel pin drills, concrete paving vibrators and vibrator monitoring systems, is pleased to announce the launch of its fully redesigned website, www.minnich-mfg.com.
Responsive design and simplified navigation make the bold new Minnich website easy for contractors to use on any device. Plus, the site is now more informative than ever with robust new product pages, added training videos and a new monthly blog.
"We strive to provide our customers with around-the-clock support, and part of that is having a website that's powerful and easy-to-use," says Jim Minnich, company owner. "On the new site, our customers will find all the Minnich information and resources they need quickly and easily."
Minnich enhanced dowel-pin drill and vibrator product pages to include:
Interactive features information
Links to related videos, articles and products
Easier access to specifications
Ideal applications (road and runway construction, general construction, and/or gas and utility)
The redesigned site features an expanded library of operation, maintenance, repair and tips videos. In addition, a monthly blog offers timely tips and the latest Minnich and industry news.
Currently available in English, the site will soon be available in Spanish, German and French. Customers also can connect online with Minnich on Facebook at www.facebook.com/MinnichMfg/ and Instagram at www.instagram.com/MinnichMfg/.
Companies in this article