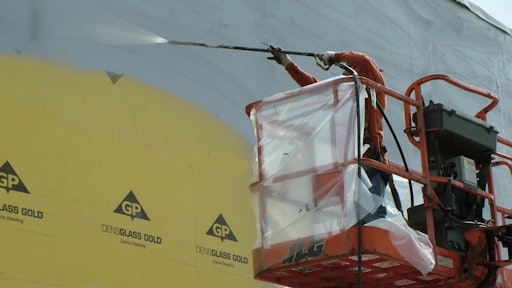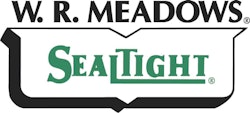 AIR-SHIELD LMP, part of W. R. MEADOWS' air barriers line, is a water-based air/liquid moisture barrier that cures to form a tough, seamless, elastomeric membrane, and it exhibits excellent resistant to air leakage.
AIR-SHIELD LMP has been specifically formulated to act as an air and liquid moisture barrier, allowing vapor to pass through it. It may be applied to most common surfaces and integrated into various wall systems. AIR-SHIELD LMP is suitable for both new construction and retrofit applications.
W. R. MEADOWS is proud to offer a set of installation instructions to assist with the joint treatment of exterior sheathing panels when using AIR-SHIELD LMP fluid-applied membranes. This document outlines the manufacturer's recommended instructions, and is complete with graphics that help reinforce the guidelines. The guidelines also incorporate accessory products that can be used in concert with AIR-SHIELD LMP when performing this type of application.
"It is imperative that one reads the documentation before executing this type of treatment," said Russ Snow, Building Science Specialist at W. R. MEADOWS. "We believe all aspects of a typical treatment are covered in these instructions."
The installation instructions for joint treatment of exterior sheathing panels are available on our website and can be printed or downloaded. If you have any questions during installation, or if your set of circumstances is different than what the document indicates, please contact our Technical Services team for assistance.
AIR-SHIELD LMP is available in five gallon pails or 55 gallon drums. Free samples and literature of AIR-SHIELD LMP are also available by request.