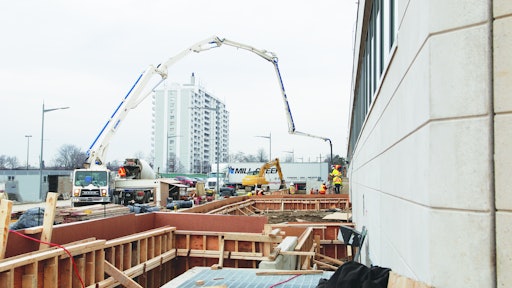 Schwing's EASy one-sided outrigger system is now standard on the S 43 SX concrete pump with 5-section placing boom. The space saving feature reduces the pump's footprint while allowing full reach of the placing boom off one side of the chassis.
With the EASy system on the S 43 SX, the set up area is only 17'2" wide with a maximum reach and 140-degrees of slewing range.
All allowable one-sided outrigger scenarios are integrated into Schwing's Vector Controls that monitors and ensures the safety of the pump and its operator by preventing operation outside safe parameters.
Request More Information
Fill out the form below to request more information about
EASy Option Added to S 43 SX