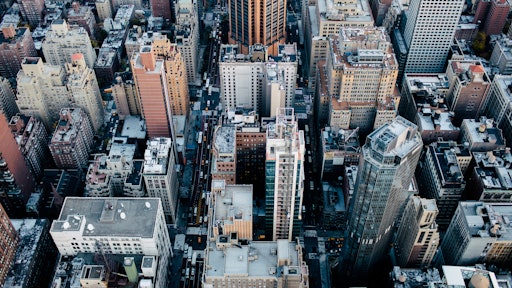 Freddy Marschall/Unsplash
A new report from Energias Market Research projects demand for the fiber reinforced concrete (FRC) market to reach $3.2 billion by 2025, actuating at an estimated CAGR of 6.2% from 2019 to 2025.
FRC is a re-engineered structural material that has gained increasing importance in civil and construction sector as the addition of fiber reinforcement in discrete form helps enhance many engineering properties of concrete. Usage of fibers improves the mechanical properties and durability of concrete, making FRC the material of choice across a variety of applications such as mass concrete structures, roof tiles, bridge decks, airport runways, tunnel linings, panels, pavements, defense installations, tunnel linings, precast products.
In addition, FRC offers a more cost efficient solution than a conventional concrete system by lowering the construction cost and increased service life of the construction.
The report expects steel fiber to be the most widely adopted reinforced concrete. It held the majority of market share in 2018.
Precast product is expected to register the highest CAGR over the forecast period, owing to its durability, long life, insulating capabilities and aesthetic versatility.
While North America held the majority of global market share in 2018, the Asia-Pacific region is also expected to exhibit high CAGR over the forecast period.