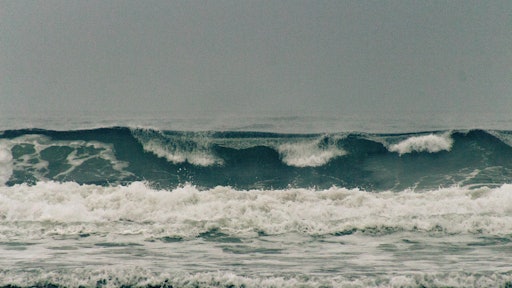 Eric Muhr/Unsplash
University of Miami (UM) researchers are adding an unlikely ingredient to the concrete mix that they believe could usher in a new era of sustainable construction.
Concrete traditionally is made from a mixture of cement, aggregate and water. UM's Civil, Architectural and Environmental Engineering Department is experimenting with substituting the use of freshwater for seawater in a new sustainability effort, reports the Miami Herald.
The university recently worked with retired engineer Alan Sirkin to build a dock outside his Miami home using its seawater-based concrete, known as Seacrete, bolstered by fiber reinforced polymer.
The fiber reinforced polymer is key to the mixture's effectiveness. Typically, steel rebars are used inside concrete to reinforce structures. Steel, however, is susceptible to corrosion from chlorides in salty seawater. Construction industry codes currently prohibit seawater-based concrete due to this. The researchers must first prove the viability of fiber reinforced polymer as a replacement for steel before the industry can consider more sustainable options.
Seacrete's benefits are undeniable though for an industry that accounts for one tenth of the world's industrial freshwater consumption. The mixture, developed in collaboration with the Polytechnic University of Milan, the Florida Department of Transportation and industry partners, could be especially revolutionary in coastal areas like South Florida and island nations, like in the Caribbean, with limited access to freshwater, researchers say.
The use of seawater would not only cut down on the vast consumption of the world's limited freshwater supply but has the potential to eliminate transportation costs of freshwater in regions where seawater is near the jobsite.