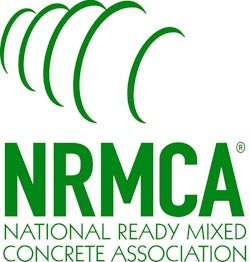 The National Ready Mixed Concrete Association (NRMCA) has announced the winners of its 2012 NRMCA Excellence in Quality Awards. Winning producers have demonstrated that they followed and exceeded quality management principles over a broad range of activities from commitment to quality, materials management, managing production facilities, product quality control and maintaining a high level of customer satisfaction. The winners below will be honored on September 17 during the awards luncheon at NRMCA's ConcreteWorks and Board of Directors' Meeting in National Harbor, MD.
Category A (annual production exceeding 1 million cubic yards):
ARGOS USA, Rmx - Area 1, Raleigh/Durham, NC
ARGOS USA, Rmx - Area 2, Statesville/Charlotte/Columbia, NC
ARGOS USA, Rmx - Area 4, Dallas/Ft. Worth
ARGOS USA, Rmx - Area 5, Houston
ARGOS USA, Rmx - Area 6, Little Rock, AR
Campbell Concrete & Materials, LLC, Houston
CEMEX Florida Division - Miami
CEMEX Northern California Division, El Dorado Hills, CA
Cemstone Products Company, Mendota Heights, MN
GCC America U.S. Ready Mix & Aggregates, Denver
Irving Materials Inc. imi South Division, Louisville, KY
Jack B. Parson Companies, an Oldcastle Company, Ogden, UT
Tarmac America LLC North Central Region, Port Orange, FL
Tarmac America LLC Southern Region, Daytona Beach, FL
Category B (annual production from 250,000 to 1 million cubic yards):
Bayou Concrete, LLC, Gulfport, MS
CEMEX Atlantic Division, Charlotte, NC
Chandler Concrete Co., Inc., Burlington, NC
Chaney Enterprises, Waldorf, MD
Concrete Supply Co. Heritage Division, Charlotte, NC
Irving Materials Inc. imi Southwest Division, Evansville, IN
Irving Materials, Inc. imi Tennessee Division, Nashville, TN
Preferred Materials, Inc., Oldcastle Southern Group, Bonita Springs, FL
Tarmac America LLC, West Coast Region, Venice, FL
Titan Virginia Ready-Mix LLC Northern Region, Sterling, VA
Category C (annual production less than 250,000 cubic yards):
Powhatan Ready Mix, Richmond, VA
Titan Virginia Ready-Mix LLC Southern Virginia Division, Norfolk, VA
Western Rock Products, Oldcastle Materials Mountain West Division, St. George, UT
The criteria for this award were established by NRMCA's Research Engineering and Standards Committee to recognize the commitment to quality of NRMCA member companies. Companies applied either as a single entity or a division within a company and responded to a multiple-choice type application form that generated their scores; a minimum score of 75% with supporting validation qualified a company to receive an award.
Companies in this article