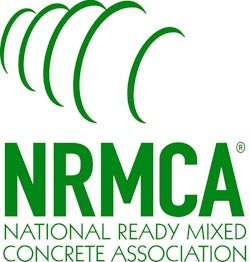 According to urban legend, the first load of ready mixed concrete was delivered to a construction site in Baltimore, Md., in 1913, thus ushering in a new era of concrete construction and giving birth to what is now a $30 billion industry. In celebration of the industry's 100th anniversary, the National Ready Mixed Concrete Association (NRMCA) will mark the occasion throughout 2013 with special events and historical features in its publications.
Each week throughout the year, NRMCA will highlight its members' histories with special features in NRMCA E-NEWS. In addition, NRMCA's quarterly magazine, Concrete InFocus, will feature articles on the history of the industry. And special events are planned in conjunction with NRMCA's Annual Convention, to be held March 3-5 in San Antonio, Texas, and the 2013 NRMCA ConcreteWorks Conference & Expo, September 22-24 in Las Vegas, Nev.
"NRMCA is proud to spearhead the celebration of this important milestone," said NRMCA President Robert Garbini. "The entire industry should take pride in the work it does in building our nation's future."
NRMCA would like to thank its member companies BASF Admixtures, Euclid Chemical Company and Trimble Construction Logistics for their support in making these events possible through their Anniversary Sponsorship.
Founded in 1930, Silver Spring, Md.-based NRMCA represents the producers of ready mixed concrete and the companies that provide materials, equipment and support to the industry. It conducts education, training, promotion, research, engineering, safety, environmental, technological, lobbying and regulatory programs.
Companies in this article