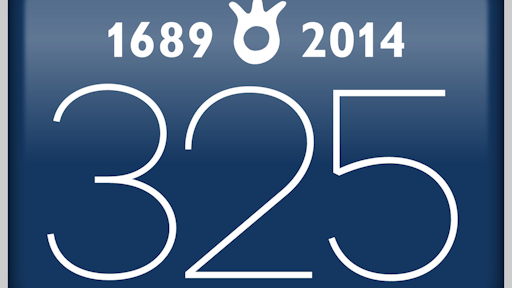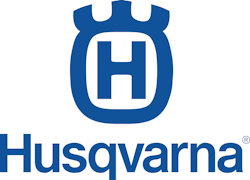 Since starting out in 1689, Husqvarna, now part of Husqvarna Group, has manufactured a wide range of products. Excellent engineering skills, a strong entrepreneurial spirit, and a passion for quality products has led to innovative solutions, successfully taking the company from weapons, via sewing machines, stoves and motorcycles to today's cutting edge outdoor power products.
"For 325 years Husqvarna has developed and manufactured quality products to help users achieve great results. Going forward, we will continue to challenge existing solutions and deliver high performing products with the needs of the user in mind," says Cate Stratemeier, Project Manager - Marketing Communications.
The Husqvarna heritage
In the late 1600's, the wars that raged across Europe resulted in an increase in Sweden's weapons production. Hydropower was required in the manufacturing process, so in 1689, a drilling works was established beside the waterfalls in Huskvarna, southern Sweden (at that time spelled Husqvarna), where many products are still produced today. As the need for weapons declined, the company saw an opportunity to branch out. By applying the precision engineering skills achieved from producing weapons, the company was able to develop a whole new set of other products - ranging from sewing machines, hunting weapons, wood stoves, mincing machines, bicycles, motorcycles, gas stoves, microwave ovens and much more.
Environmental and ergonomic concerns
The know-how gained from developing and manufacturing so many different types of products became an asset for Husqvarna when designing new products to provide better solutions for end users. This was an early way of "thinking outside the box", well exemplified by the development of Husqvarna's first chainsaw.
At the time, existing chainsaws were loud and contributed to noise pollution. By using motorcycle muffler technology, which was developed in-house, the noise level of the Husqvarna 90 was cut down by half of the contemporary competition. Soon afterwards, this solution was followed by new inventions like anti-vibration technology that prevented vibration "white fingers disease" and the first automated chain brake.
Throughout the years, Husqvarna has proved its technological leadership by introducing groundbreaking and award-winning solutions and products with a strong user focus, such as:
X-Torq, predominantly used in handheld products, delivers lower fuel consumption and reduced exhaust emission levels, in accordance with the world's most stringent environmental regulations.
AutoTune, a technological and environmental breakthrough in professional chainsaws. It minimizes exhaust emissions and optimizes engine performance, omitting the need to spend time on carburetor adjustments.
Battery powered mowers and chainsaws that perform the same as their gas counterparts are lightweight, quiet and free from direct emissions.
Robotic mowers, quiet self-operating mowers that free up time for homeowners and facility managers. They produce no direct emissions during use and consume very little energy.
Demolition robots, developed for the construction industry. They deliver high power despite a low weight and are equipped with a Bluetooth remote control, which enables tasks to be completed where workers cannot.
Today, Husqvarna products are hard at work in parks, forests, cities, and remote destinations; giving craftsmen the tools they need to confidently complete their task at hand.
Husqvarna milestones
1689: Setting sail
The first Husqvarna factory is established by the waterfalls in the town of Huskvarna in southern Sweden to manufacture weapons for the army. The production of guns lasted until 1989.
1872: Breaking new ground
Husqvarna's rifle contract with the Crown comes to an end and the company decides to branch out. This becomes the start of a very innovative and ambitious period resulting in a wide array of new products - sewing machines (1872), hunting weapons (1877), wood stoves (1877), meat mincing machines (1892), the first Swedish typewriter (1895), and bicycles (1896). Currently, household equipment is still sold in the Nordics by Electrolux and the sewing machines are now part of SVP Worldwide.
1903: The motorcycle era begins
In 1903, Husqvarna introduces motorcycles. Years later, in 1982, a Husqvarna motorbike, MC 258, wins the 250cc class of the legendary Paris-Dakar rally. The motorcycle division was sold off in 1986, and is now part of Pierer AG in Austria.
1918: Lawnmowers
Husqvarna acquires "Norrahammers Bruk", which adds two new products to the portfolio - boilers and manual lawnmowers.
1947: First motorized mowers
The first motorized Husqvarna lawnmower for commercial use is launched in 1947, and in 1959 the first homeowner model reaches the market.
1959: The first chainsaw
Husqvarna introduces its first chainsaw, the Husqvarna 90. The chainsaw was shaped by iconic Swedish designer Sixten Sason and used motorcycle muffler technology to achieve lower noise levels than its competitors. The chainsaw is later developed into power cutting tools for the construction industry.
1969: Anti-vibration, setting new standards for ergonomics
When the Husqvarna 180 chainsaw is released it features a ground-breaking anti-vibration function that prevents "white fingers disease", a common problem for forestry workers around the world.
1973: Automatic chain-brake, improving safety
Husqvarna introduces the world's first chainsaw with an automatic chain-break. In 1999, the feature TrioBrake is introduced enabling users to activate the chain-break with the right hand - further reducing the risk of injury for forestry workers.
1985: The year of the rider
The first prototype of what is to become the Husqvarna rider is developed. With its front-mounted cutting deck, the rider offers superior maneuverability. Production starts the year after.
1995: The birth of the robotic mower
Husqvarna launches the Solar Mower, the world's first commercialized fully robotic lawnmower, running on nothing but solar power; a predecessor to today's Husqvarna Automower. In 2013, a third generation model with built-in GPS is introduced.
2008: First demolition robot
Production of Husqvarna's first demolition robot, the DXR 310, starts. The Bluetooth remoted-controlled demolition machine features a low weight and high power. The extendable boom enables it to hit precisely where needed, and the outriggers ensure it can securely fit in any space. All features enable the user to stay at a safe distance.
2009: AutoTune - environmental breakthrough
Husqvarna introduces AutoTune, a technological and environmental breakthrough in professional chainsaws. The new innovation regulates fuel flow automatically to optimize performance and minimize exhaust emissions.
2012: Battery products with gas performance
Husqvarna introduces an entire range of battery products with the same performance as their gas counterparts - yet with now direct emission and with a lot less noise, vibration and maintenance. The range of products includes chainsaws, trimmers, hedge trimmers and an all-new rider.
2014: Tier 4 compliance
Husqvarna introduces the first EPA Tier 4 compliant flat saws available on the market, making them one of the most environmentally friendly flat saws.