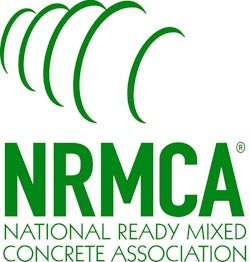 Speakers have been selected for the 2016 International Concrete Sustainability Conference (2016 ICSC) scheduled for May 15-18, 2016 in Washington, D.C. Speakers from nearly 30 countries will present the latest advances, technical knowledge, continuing research, tools and solutions for sustainable concrete manufacturing, design and construction. Engineers, architects, public works officials, material suppliers, researchers, academics, students, contractors and concrete industry professionals are invited to attend the conference.
The 11th annual International Concrete Sustainability Conference makes its way to the U.S. capital for the first time. Nearly 100 researchers and practitioners will present on topics ranging from resilience and low impact development to life cycle assessment and material science. Topics related to corporate social responsibility will also be presented. Visit www.2016ICSC.org for a complete list of speakers.
For the first time, the 2016 ICSC will be co-located with International Self-Consolidating Concrete Conference (SCC 2016). Primary sponsors, the Missouri University of Science and Technology (Missouri S&T) and the National Ready Mixed Concrete Association (NRMCA), hope that combining these important conferences will provide the best learning opportunities on the latest advances in concrete technology as they relate to SCC and concrete sustainability in general. The SCC conference will feature nearly 200 expert researchers and practitioners from nearly 50 countries presenting on topics ranging from SCC materials and design methodology to production and quality control. Performance measurement, economics and sustainability of SCC, and many case studies involving the use of SCC in iconic structures will also be presented.