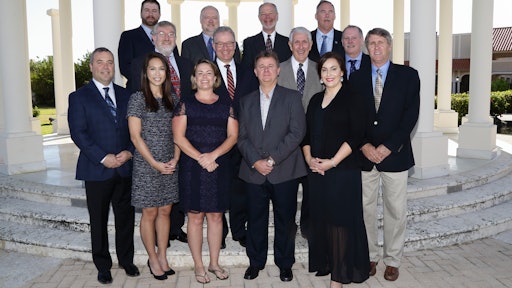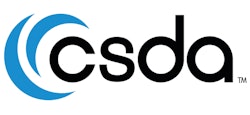 The Concrete Sawing & Drilling Association (CSDA) is pleased to announce new 2017 Officers and Board members, who were elected at the 45th Annual CSDA Convention & Tech Fair, held March 16-18, 2017.
Elected to serve a two-year term as President was Jack Sondergard, Central Concrete Cutting, Inc., Edgar, Wisconsin. Matthew Finnigan, National Concrete Cutting Inc., Milton, Washington was elected as Vice President while Dan Foley, Cobra Concrete Cutting Services Co., Arlington Heights, Illinois, became Secretary/Treasurer. Kevin Baron, Western Saw, Inc., Oxnard, California, now serves as Past President and Patrick O'Brien continues as Executive Director.
"I consider it a great honor to be elected as CSDA President and I truly look forward to working with a Board full of dynamic, forward-thinking industry leaders," says Sondergard. "We are in the midst of some tremendous shifts in terms of industry safety, so it is my hope that CSDA can continue to provide companies with valuable resources and training designed to help them succeed in what will be a challenging period for all."
Six Board members, whose terms expire in 2019, were elected. They are Dan Dennison, Diamond Tools Technology, Indianapolis, Indiana; Mark DeSchepper, Construction Solutions, Paola, Kansas; Jami Harmon, GSSI, Inc., Nashua, New Hampshire; Jessica Ledger-Kalen, Royale Concrete, Fairfield, Iowa; Mike Orzechowski, DITEQ Corporation, Lenexa, Kansas and Doug Walker, Concrete Cutting Consultants, LLC, Long Beach Township, New Jersey.
Returning for the second year of their term are Peter Bigwood, Brokk, Inc., Monroe, Washington; Scott Brown, ICS Blount, Inc., Portland, Oregon; Matthew Dragon, GPRS, Inc., Toledo, Ohio; Bennett Jones, Advanced Concrete Sawing, Inc., St. Paul, Minnesota; Kevin Schmitt, Husqvarna Construction Products, Olathe, Kansas and Kellie Vazquez, Holes Incorporated, Houston, Texas.
The remainder of the CSDA 2017 Board and committee meeting schedule is as follows:
June 8-9 - The Westin Fort Lauderdale, Fort Lauderdale, Florida
September 7-8 - The Westin Phoenix Downtown, Phoenix, Arizona
November 30 - December 1 - Sheraton Austin Hotel at the Capitol, Austin, Texas