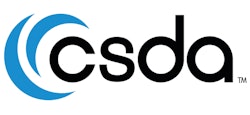 In May, CSDA will travel to Austria's capital, Vienna, for an industry event hosted by the International Association of Concrete Drillers and Sawers (IACDS).
The IACDS 2017 Annual Convention, scheduled for May 18-20, provides a platform for industry representatives from all over the world to improve their knowledge of the international concrete cutting community through workshops, conference sessions and networking events.
"It would have taken a real leap of faith to see how successful this organization would be when CSDA and other key national associations formed IACDS back in 1995," says CSDA Executive Director and IACDS Past President Patrick O'Brien. "The past 22 years have gone by quickly but the influence of IACDS continues to grow. The 2017 Convention with a new and improved format is a testimony how much has been achieved."
This unique event is geared toward experts and decision-makers from this specialized trade; contractors, suppliers, engineering professionals and association representatives, among others. The aim of both IACDS and this event has long been to create an established forum for debate and the cultivation of ideas and opportunities.
During the first two days of the program, there will be presentations and workshops focused on the correct anchoring of diamond cutting equipment, the marketing of industry specifications and tolerances, the risks associated with exposure to respirable crystalline silica and the European Professional Card as it pertains to concrete sawing and drilling professionals.
The 2017 IACDS Annual Convention also includes several optional activities and social outings that will allow participants to see the many amazing sights of Vienna, all while networking with their internationals peers.
For more information about the event, please visit www.iacds.org/convention.