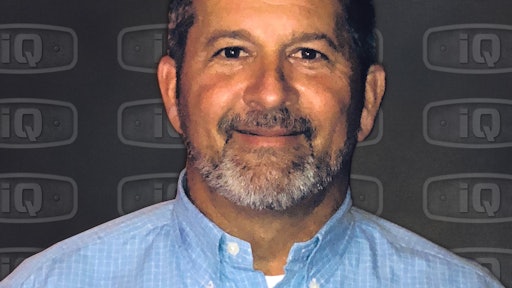 iQ Power Tools, manufacturer of premium power tools with integrated dust collection technology, has appointed Vince Hollis to the position of National Product Training Manager.​ ​In this position, Hollis is in charge of product information and training for both dealers and field representatives. Additional responsibilities include the role of product trainer at industry shows, ​as well as participating in iQ's regional training events​ ​partnering ​partnering with various associations such as the NTCA, MCAA, ICPI, IMI and others.
Hollis​ ​began with iQ in 2016 as the Southeast regional sales manager. In his new role, Hollis will work to improve individual and organizational performance related to the​ ​firm's ​line of products. He will be identifying training needs, developing individual training programs, creating instructional materials, offering structured learning experiences​ ​...​ ​and​, ​evaluating effectiveness of training programs.
"I am a 'utility player'," comments Hollis. "Wherever I am needed to help iQ grow and help our dealers prosper, I will be there to get the job done."
"Vince has a range of construction experience from both the installation side and manufacturing side that is a great benefit in his new role,​" says Jim Mackall, VP Sales, iQ Power Tools. "This new position is critical to our organization,​ as we continue to build our brand, train our dealers and ultimately educate our customers on the hazards of silica dust. We feel with his previous experience at iQ and his knowledge of our products, he​ ​​will be an even greater asset to both our company and our customers."
​Joel Guth, President of iQ Power Tools adds, "Vince has a vision for the future​, which​ is in line with the company mission to always focus on the health and safety of construction workers in all trades. Educating the industry on the dangers of silica is an important part of ​our company's focus. iQ Power Tools' ​ultimate ​mission is to build tools that save lives."