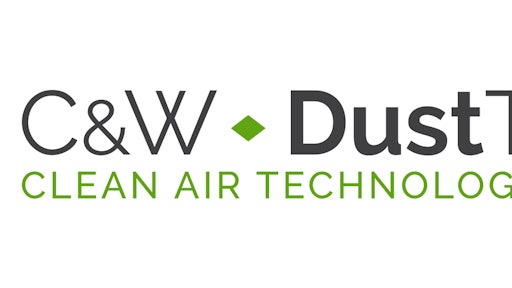 To minimize unplanned downtime and keep customers' plants up and running, C&W DustTech recently launched an e-commerce site featuring its highest-demand aftermarket parts and products. 
By offering immediate access to online sales, C&W DustTech is equipping its dealers and business partners to communicate and transact with customers like never before, ensuring their plants remain operational.
"ConExpo is the perfect place to rollout our e-commerce site," said Bill Werra, C&W DustTech Chief Growth Officer. "We are committed to helping our Ready-Mix and Concrete Production partners by making it easier for their customers to minimize unplanned downtime and maximize performance with online access to our highest-demand products."
C&W DustTech's aftermarket store carries its highest-demand parts and products, including filter media, valves, air fittings, blowers and anti-overfill systems. In addition, its full range of parts are highlighted on the new cwdusttech.com website to share specs and make it easier for customers to identify the parts and products they need.
"Our goal is to make it easier for our dealers and business partners to keep their customers' plants up and running," said Deryl Beakley, C&W DustTech President. "We stand behind everything we do and are firmly committed to the success of this industry. If end users face unplanned downtime, we don't just make parts readily available, we're there to address any issues that might arise."
C&W DustTech's clean air technologies will be on display at ConExpo from March 10-14, in Las Vegas, at C&W's booth (B7604), located in the Bronze Lot.