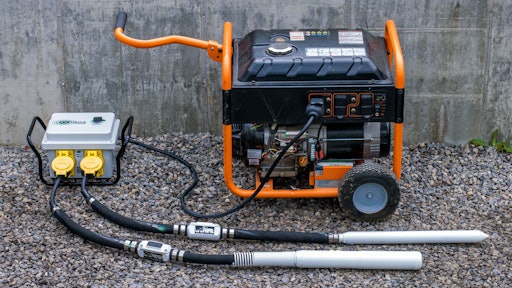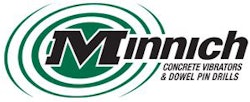 The Minnich M-Box high cycle vibration control solution is a control speed high-cycle power converter that enables high-cycle vibrator operators to control the speed/vibrations per minute (VPM) of up to two vibrators. The M-Box minimizes time and cost associated with patching structural concrete surface blemishes caused by excessive vibrator speeds.
In pumped concrete mixes, available/bleed water can be an issue. The faster the vibrator speed, the more water separation occurs and collects on the form faces. Chipping and patching labor and patch material can be expensive.
With the M-Box, operators can select from speeds of 6,000, 8,000, and 10,800 vpm. The product converts the 230-volt, single-phase outlet of a 3,500-watt generator to 230-volt, three-phase output, allowing the operator to choose a uniform and compatible constant speed under different concrete loads.
[VIDEO] Minnich Celebrates 50 Years with New Concrete Vibrator Products
Request More Information
Fill out the form below to request more information about
Minnich M-Box Vibration Control Solution