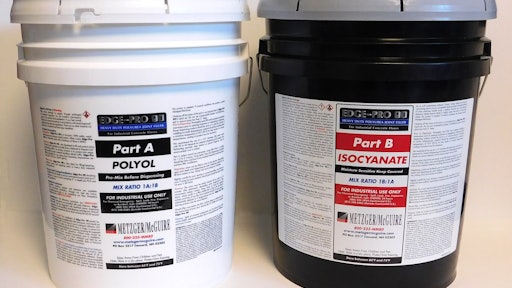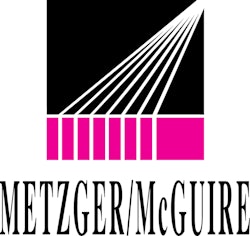 Metzger/McGuire's Edge-Pro 90 Heavy Duty, Semi-Rigid Polyurea Floor Joint Filler is designed to fill and repair saw-cut contraction and construction joints in industrial concrete floors in settings such as distribution centers, warehouses and manufacturing facilities.
Edge-Pro 90 is the product of more than five years of development and testing and is the first product to offer heavy duty performance and durability comparable to their MM-80 Heavy Duty, Semi-Rigid Epoxy Joint Filler.
MM-80 was the first semi-rigid joint filler in the market and is still viewed as the industry standard for industrial floor joint protection.
Edge-Pro 90 offers a number of advantages over similar polyurea fillers in the marketplace, including color stability, moisture tolerance and a flusher shave profile within a wider finishing window. 
The product is ratioed at 1:1 and is available in 10 gal. units or 600 ml dual cartridges.
Request More Information
Fill out the form below to request more information about
Metzger/McGuire New Edge-Pro 90 Heavy Duty, Semi-Rigid Polyurea Floor Joint Filler