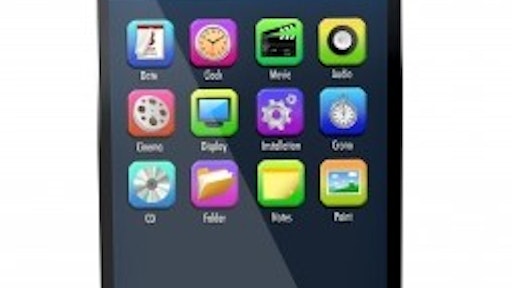 freedigitalphotos.net
Since the 1950's, United States agricultural and manufacturing industries have increased their productivity rates by 1,000%. In stark contrast, productivity rates for the U.S. construction industry haven't increased at all. Thanks to the rise of construction-technology, there are less obvious and less expensive ways to become more efficient. And they don't involve completely changing the way you build. 

Instead, they use mobile apps to speed up or automate time-consuming administrative tasks. So you, your employees and your subs can spend less time on "busy work" and more time on the work that moves your projects forward. 
Of these apps, a construction time tracking app is one of the easiest to implement, yet has a huge impact on your overall productivity. 

What is a construction time tracking app and how does it work?
Construction time tracking apps are software applications built to solve the time tracking challenges associated with managing field teams. They install on mobile devices. And they make it easy for field crews to clock in or out — no matter which jobsite they're on or how many sites they have to travel to in a day. 

And their functionality doesn't stop there. 
These apps also solve a multitude of other problems — from speeding up payroll to helping your project managers more accurately estimate labor and job costs.

Here are some of the most beneficial features of construction time tracking apps:
GPS tracking

: see where your workers are, when they arrived and what routes they took to get there




Geo fencing

: set up geofences around your jobsites so employees can receive automatic reminders to clock in when they arrive on site 

Easy scheduling:

share job assignments and schedules with your entire team




Job cost reporting

: assign jobs by cost code and track how much time and labor is spent on each project

Summary reporting

: get a quick snapshot of how one employee or your whole crew has been spending their time




Easy accounting integration

: integrate your timesheets with popular accounting software

Easy installation

: work on both iOS and Android devices that your employees already use



Now let's take a closer look at how these features can make your construction company more productive.
Eliminate redundant tasks with construction time tracking apps
Using a time tracking app instead of paper timesheets eliminates redundant tasks that eat up hours of your team's valuable time. And once these unnecessary chores are eradicated they can be replaced with more important work. So you can watch your productivity levels rise. 
Here are several tasks you won't have to worry about with a time tracking app:

No more chasing down paper timesheets
Paper time cards are one of the most notorious time-wasters in the construction industry. But until recently, they've been a necessary evil. How else could your guys in the field move from jobsite to jobsite and keep up with their hours?

But getting your field crews to submit them on time is not as straightforward as it should be. 
Crews often get busy and put off filling out timesheets until the very end of the day, or worse, till the end of the week. So you're often left chasing down time cards and scrambling to complete payroll on time. 

Replacing handwritten time cards with a mobile time tracking app alleviates these headaches. Because, with an app, your crew can quickly punch in at any time, anywhere. And since their punches are stored electronically, they're immediately accessible to anyone who needs to see them. 
No more double-checking timesheet accuracy
Another problem with paper timesheets is that they're often hard to read and riddled with errors. Because even if your crew doesn't do sloppy work, they might have sloppy handwriting. And no matter how honest a person is, everyone's memory is fallible — especially if they wait till the end of the week to fill in their time cards. 
So to avoid costly mistakes, you or your accounting team have to spend hours manually re-creating times, cross-referencing job numbers and double-checking math.

But, with mobile time tracking apps, you never have to double-check your employees' timesheets. Instead, you'll know exactly when your employees arrive at a jobsite, when they take lunch, when they switch to another job and when they leave for the day. Because their time is tracked to the minute.
No more manual sorting or data entry for payroll
Construction time tracking apps make it easy to tie your staff's hours to the jobs they worked without having to manually sort through piles of paperwork. And since most time tracking apps integrate with accounting software, you can also eliminate hours spent on manual data entry. 
In fact, manual payroll tasks that often take six hours or longer can now be accomplished in as little as one hour with a few clicks of a mouse.

And payroll isn't the only task that becomes more efficient with a time tracking app. Time tracking apps not only save you time by eliminating redundancies in your business but they also make the most of the time you have. Because they make many of your most important tasks more efficient.
Read next: Improving Productivity and Efficiency through Mobile Technology Solutions

Digital sharing makes scheduling more efficient 
With construction time tracking apps, your workers no longer need to come into the office to pick up their schedules. And your project managers no longer have to make sure that schedules are printed out and ready.

Instead, your managers can set up schedules inside the app and share them with every member of the crew. They can add important details like project addresses and labor tasks by day and by project. So your crews always know where they need to be and what they need to get done.
Digital scheduling also makes collaborating between crews and departments run more smoothly. So schedule changes can be made quickly without having a negative effect on the rest of the crew — or your customers.

More accurate reports make labor projecting and job costing more efficient
With time tracking apps, you can easily see which tasks were completed on each job. Plus, you can see how long it took to complete them, including travel time. 

Then you can create reports to help you better allocate funds for travel, as well as track labor budgets. Not only that, but you can run reports to help you compare job cost estimates to your actual job costs. So you can more accurately budget in the future.

More accountability makes workers more efficient
One of the greatest benefits of using a construction time tracking app is that your workers have a stronger sense of accountability. It's much harder for them to lose track of the day when they can see exactly how they've spent their time. And any poor work habits they've made while using paper timesheets often correct themselves when they track time with an app.
Read next: How Do Employees Feel About GPS Tracking?

This one benefit alone can add hours to your productivity. 
So, if you haven't yet invested in a construction time tracking app for your business, now is a good time to consider it.
Holly Hughes-Barnes writes for ClockShark, a leading time tracking app for construction and field services. Hughes-Barnes is a B2B copywriter with over 20 years of construction and real estate experience. She writes authoritative blog posts, case studies, and ebooks that build trust, bring in leads and make more sales for the companies that she's privileged to work with.