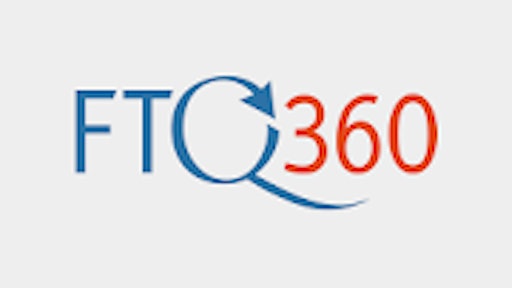 Mobile app: FTQ360
Developer: FTQ360, Inc.
Cost: Subscription plan packages start at $199 per month
Available on: All web-enabled devices
FTQ360 is construction quality management software for general contractors, specialty contractors and home builders. According to developer FTQ360, Inc., the program uses technology to eliminate age-old pain points in construction inspection and quality management. The construction inspection and punchlist software helps contractors reduce quality defects, analyze trends, improve accountability and save time while doing inspections, documenting deficiencies and scoring subcontractor and crew performance.

FTQ360 is available on all web-enabled devices including Apple, Android and Windows devices. Users can work online or offline with all syncing and uploading to the cloud done automatically in the background.

FTQ360 is the first product of its kind, according to the developer, that allows contractors to directly measure quality as defined by work done right the first time.
"Field personnel can fully document tasks, complete with date-stamped and GPS-stamped photos. Inspectors can complete their audits and assign deficiencies to responsible parties, setting due dates and priorities. Then, subcontractors and other responsible parties can respond with pictures and notes and mark items ready for reinspection. All work in progress can easily and comprehensively be tracked from one centralized dashboard, and data can be extracted and interpreted to drive a continuous improvement process," according to the developer.

The app features a library of over 700 ready-to-use quality and safety checklists and forms. Users can also create their own forms and checklists. Notes, pictures, field data, scores and risk values can be added to all checklists. FTQ360, Inc., says each project can have its own custom setup with the ability to add assets, equipment or personnel for commissioning and auditing maintenance or tracking personnel qualifications and training statuses.

Task management is simplified with FTQ360. Managers and users with permission can view, close and change statuses of inspections, ITPs and punchlists items from one dashboard screen without the need to go to individual reports. In addition, users can see items ready for re-inspection. When looking at tasks, you can sort, search and filter by due date, inspector, project/community, lot/phase, responsible party and more.
For punchlists, users can create one punchlist or hazards list for multiple responsible parties. FTQ360 separates lists, auto-sends each party their own list and sends follow-up reminders of past due items.
FTQ360 is available in six subscription plan packages starting at $199 per month for a 5-user Basic plan. The price per user goes down the more users you have, and there's no limit to the number of users a company can include.
App features:
Permanent records documenting
Access with or without Internet or cell connection
Provides management reports, email notifications and system alerts to keep everyone on track
Immediately send or auto-email RFIs, change orders and NCRs
Manage communications with open and past due communications reports and activity logs
Compare subcontractor and crew performance with ranking and trend reports
Add photos, notes, data, links and files to checklists
Date stamp and GPS stamp photos
Dashboards and reports for reviewing activities, analyzing trends and sharing