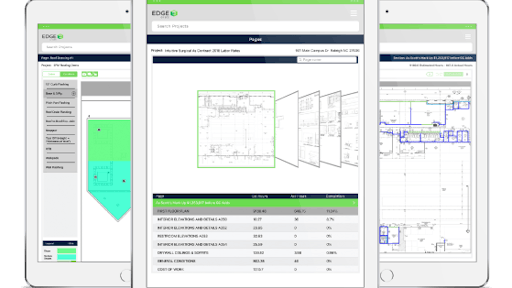 Estimating Edge
Mobile app: EDGE on Site
Developer: Estimating Edge
Cost: Based on number of active jobs
Available on: iPads
EDGE on Site is an iPad app that allows construction professionals to track job progress against original estimates by extending the power of EDGE estimating software into the field. Designed for subcontractors and general contractors who self-perform work, contractors can use it to monitor construction progress on a real-time basis.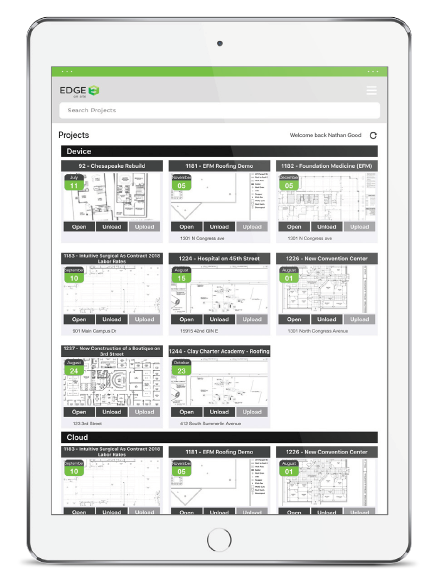 Estimating Edge"This solution tracks against the job estimate and change orders while production is occurring," says Adam Oaks, chief executive officer of Estimating Edge. "The data is uploaded directly from the foreman's iPad while at the jobsite to a secure cloud repository and then accessible to authorized users on the customer's private web portal."
"As the foreman or other project team members walk the job site, they simply click through one screen at a time, selecting appropriate takeoff components when the work has been completed," explained David Shugars, director of product management at Estimating Edge. This visual user interface means there is virtually no data entry required of foremen.
FL Crane & Sons, a finishing contractor, uses EDGE on Site. According to David Shimp, project manager, the technology has allows company estimators to "accurately adjust their labor based on real life production tracking."
With EDGE on Site, contractors can track against the estimate as well as critical change orders. The app provides real-time insights into job performance, allowing users to track whether they are producing at the expected rate based on the job budget.
App features:
Connects with EDGE estimating software to ensure users always have most current version of blueprints, change orders and more
Pinpoints where and how cost overruns occur
Automatic email or text notifications when progress benchmarks are reached