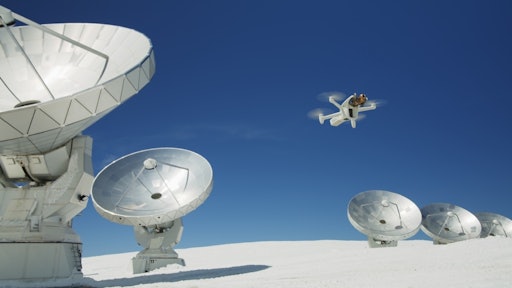 Parrot
We've put together a list of the top five most read new construction technology stories in July. In a slight changeup, instead of reading about trends or tech analysis, our audience was tuned into product launches, as several companies announced new software and hardware solutions for the construction industry. Check out the list below: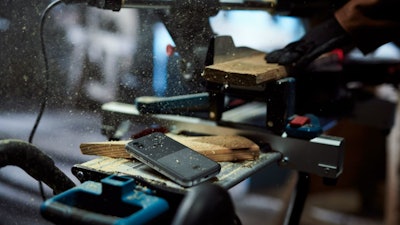 The Cat S62 rugged smartphone, "The Boss," is available first at T-Mobile for construction professionals looking to benefit from premium Cat rugged credentials for resilience, safety and hygiene to create the ultimate work phone,
Bullitt Group, the official licensee for Cat phones, developed this smartphone primarily to excel in any work environment, from industry to America's rural heartland. The Cat S62 exceeds MIL- SPEC 810H passing high and low temperature, thermal shocks, salt mist conditions, vibration and tumble tests. It also meets stringent safety requirements for protection even in potentially hazardous conditions, certified to Non-Incendive, Class I, Division 2, Group A-D, T4. In addition, its superbright, 5.7-in. display is protected by scratch and shatter-resistant Corning Gorilla Glass 6 and is optimized for outdoor use with wet-finger or glove-on working technology.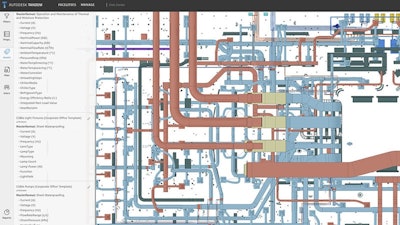 Autodesk has made its cloud-based digital twin platform, Autodesk Tandem, commercially available.
As plans and files change throughout the design and construction process, keeping data together is challenging. A recent FMI report reveals that more than 95% of all data goes unused in engineering and construction, which results in inefficient processes and lost revenue for AEC firms and owners.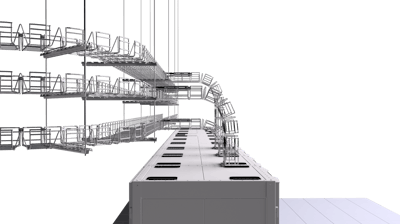 Legrand, which produces electrical and network infrastructure solutions, launched its Cablobend Systems, a flexible wire mesh fitting that saves labor time typically spent by contractors to create vertical drops for data centers.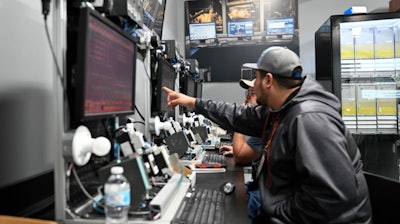 In our traditionally slow-to-adapt construction industry, many organizations are either unprepared for or overwhelmed by the magnitude of new and emerging technologies.
However, a 2018 report from FMI found that 55% of engineering and construction firms were "actively seeking new technology solutions" at that time, while also using technology to more strategically manage organizational risks in areas like resource allocation, productivity and efficiency and also safety. Yet Dodge Data & Analytics in its 2019 study, "Using Technology to Improve Risk Management in Construction," found that 90% of the contractors surveyed "do not specifically budget for innovation."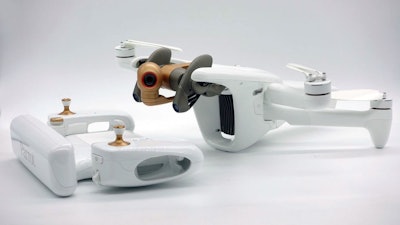 European drone producer Parrot has launched its ANAFI Ai, the first drone to use 4G as the main data link between the drone and the operator, a game changer for the drone industry. Users will no longer experience transmission limitations thanks to ANAFI Ai's 4G connectivity, which enables precise control at any distance. For Beyond Visual Line of Sight (BVLOS) flights, it stays connected even behind obstacles.
Others worth mentioning
The following stories are not brand new, but they were tops with readers in July. They're worth a look:
Construction during the pandemic accelerated adoption of technologies that is changing the building business model, improving collaboration and productivity, and driving up salaries and profit margins.
Tools such as 5D BIM, data analytics, drones, mobile solutions, and collaborative tools such as common data environments, are becoming more common among larger construction companies around the world. While they improve productivity in real time, they are perhaps more significant in paving the way for more disruptive technologies to be adopted in the future.
For one of the global economy's largest sectors, the construction industry has a mulish productivity problem. While labor productivity across all industries has jumped 2.8 percent over the past two decades, the construction industry has only seen a one percent productivity increase over the same time period, according to Reinventing Construction: A route to higher productivity, a McKinsey Global Institute (MGI) report.
That same report made a connection: If construction companies invest in digitization while also continuing to embrace new materials and advanced automation, they could see a 50-60 percent increase in their overall productivity. This MGI research indicates that making a digital transformation alone can result in productivity gains of about 15 percent and cost reductions in the range of 4 to 6 percent.
Digital transformation has been a key area of investment for businesses over the past decade and is expected to only continue. Even with the pandemic wreaking havoc on business spending worldwide, overall digital transformation spending was still forecasted to increase by 10% in 2020.
The construction industry has lagged behind other industries in this respect, being notoriously reliant on outdated technology and operating in deeply entrenched business silos. Despite this, there is still progress. The pandemic forced companies to innovate, and construction businesses that introduced safety and communication technologies are highly likely to keep them once the pandemic is over. It's clear technology will continue to play a major role in transforming safety, communications and operations.
Drones have gone far beyond being a toy for technophiles. The construction industry has increasingly embraced drones as an invaluable ally for site surveying prior to the first dirt being shoveled. Unmanned aerial vehicles (UAV) are enabling construction operators to map out a potential site remotely, lessening the need for humans to make needless trips. Detailed, high-resolution images not easily obtained using traditional construction surveying equipment can be provided by drones, enabling planners to more accurately pinpoint potential issues and allow for more effective deployment of equipment once construction begins.