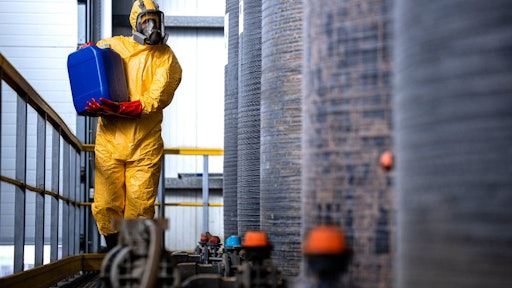 Bodytrak

Bodytrak
Bodytrak has announced the launch of its wearable product: Bodytrak 1 IS. ATEX and IECEx devices are designed to cater to hazardous conditions where flammable gases, vapors, dust or powders are present.
Alongside existing PPE, Bodytrak's solutions provide real-time data, helping to combat the risk of heat stress by monitoring the wearer's physiological responses and alerting both users and supervisors when risks are detected and intervention is required. The capability also reduces the risks of incidents caused by fatigue and heat exhaustion among workers.
The smart safety solution from Bodytrak also supports early prevention of incidents caused by heat stress and fatigue.
"This is a momentous achievement for us as a team and a company whose mission is to protect workers and reduce workplace incidents. Intrinsic Safety compliance is challenging to achieve and is a barrier to entry for equipment providers. I am extremely proud that Bodytrak 1 IS is one of the very few wearable devices in the safety sector to offer ATEX and IECEx compliance into sectors operating in some of the most hazardous environments. Each employee should feel protected and be assured their organization is taking all possible steps to ensure they return home safely after each shift, especially those at greater risk," said Leon Marsh, founder and CEO at Bodytrak.
Request More Information
Fill out the form below to request more information about
Bodytrak Launches 1 IS Wearable for Hazardous Work Areas