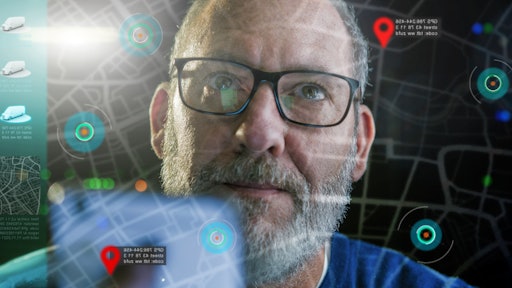 @AA+W - adobe.stock.com
In a market where construction equipment tracking and telematics are becoming commoditized, merger and acquisition activity is expected. With its acquisition of South Africa-based MiX Telematics, Powerfleet grows to $279 million in total revenue, with $210 million of that consisting of predictable software-as-a-service (SaaS) subscriptions.
This footprint is divided between on-road vehicle fleets, yellow iron and other powered and unpowered construction assets.
"Today, anything that moves with wheels, we are working with to track utilization, productivity, safety and preemptive maintenance for MiX as well as our existing customers," Powerfleet CFO David Wilson said.
Powerfleet and MiX Telematics both have their own line of vehicle telematics devices including vehicle gateways, logging devices, dashcams and keyless gateways for rental fleets. However, Wilson said the focus of the combined company would be capturing data from devices from other vendors. Devices used to track equipment are typically vendor-specific and work only with software from that vendor. In the case of original equipment manufacturer (OEM) telematics systems, this data is commonly consumed by fleet management software vendors using the Associated Equipment Management Professionals (AEMP) standard through application programming interfaces (APIs) offered in the OEM's fleet management technology sets. Some large fleets will also get AEMP-plus data, which goes beyond the limited data set included in the AEMP standard, yielding more complete insights on equipment trouble codes and condition.
But dozens of other vendors similar to Powerfleet and MiX Telematics have their own proprietary devices installed on parts of construction equipment fleets or whole fleets. This, combined with equipment coming onto sites from rental companies or from a subcontractor, means that using equipment data to manage work onsite is a challenge. Powerfleet uses data from connected equipment to drive applications for safety and security, advanced fuel management, maintenance and performance, regulatory compliance, resource management, and sustainability.
"We are looking at being a repository for everything having to do with the device," Wilson said. "Who is the person running the equipment a device is on—and for how long have they been operating it? … We want to be that end-to-end provider of input with logistics but also IoT by giving our customers a central repository."
Powerfleet, which will be retained as the name for the combined entity, is not alone in this approach. Most connected construction equipment maintenance technologies, GPS-enabled asset management and some other software products will consume OEM telematics data. Major telematics players like the construction-specific Trackunit; generalist Samsara; and startups like Clue Insights, which has no hardware, also pursue cloud-to-cloud integrations with other GPS tracking systems and offer technology to clean, scrub and harmonize data to present a common view.
X Factor from Trimble FSM Purchase
The combined entity will sit aside several sectors, most of them dedicated to on-road vehicle fleets as opposed to construction equipment. But it does have a few differentiators of interest to construction contractors.
In August 2022, MiX Telematics acquired Trimble's Field Service Management Division, including Trimble Pulse. The Pulse product set included construction-relevant features like the Pulse Remote Expert, an augmented reality application to enable contractors to extend the consultative expertise of a single experienced resource across multiple field technicians.
According to an archive of the website, the former Trimble division offered a number of products of interest to construction including:
Trimble

Fleet Management, which included tools for the real-time location of vehicles and field technicians, vehicle diagnostics, and maintenance and mobile app capabilities
GPS fleet tracking software and equipment management

Trimble

Field Service Management Connect (FSM Connect), a web services and integration suite to enable sharing data across an organization
According to Powerfleet Senior Vice President of Sales Josh Betz, the company also brings utilization tracking and management capabilities and deep integrations with yellow iron OEMs to the table.
"Not only are we tracking that equipment in near real time, we're also getting really detailed data in terms of what's happening with that equipment," Betz told IRONPROS at a briefing on the CONEXPO exhibit floor. "So hours of service, which has been around for a long time, is great. It allows them to make sure that we're keeping up from a maintenance perspective, sending that information to the appropriate systems. We have full integration with a number of partners on that front. And what we're finding now is that companies really want to get more detailed information in terms of what's happening with that equipment. So whether it's a generator, whether it's an excavator, etcetera, we are able to understand what is the oil level, what is the mileage, what is the fuel level, so that they can much more appropriately take care of that equipment from a maintenance perspective."
The equipment management capabilities are advanced enough that Powerfleet has a presence in the OEM dealer networks.
"We have one of the large Caterpillar dealers in the country as one of our customers," Betz said. "So we're fully up on the AEMP protocol. We're also connecting to VisionLink as well as other platforms. So we understand that Caterpillar has their own proprietary system, and they want to be able to get all that information into a single pane of glass. Obviously, we also offer all that sort of visibility as well, but ultimately, we're able to get all the data that a particular customer needs."