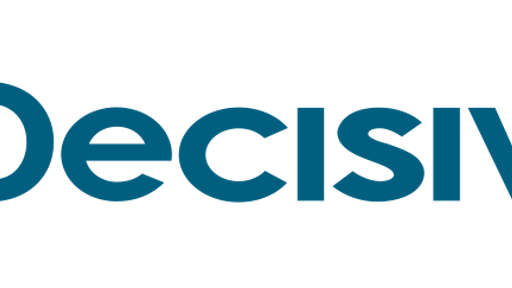 Decisiv, Inc., a leading provider of a Service Relationship Management (SRM) software platform that drives unrivaled asset performance and utilization for the commercial vehicle, heavy equipment and industrial markets, announced today the addition of LHP Telematics, LLC as an Alliance Partner in its Channel & Partner Program. LHP Telematics provides custom white label telematics solutions focused on OEMs and dealer networks in the off-highway, construction, motor coach and agriculture markets.
LHP telematics generates structured, actionable data that can then be ported into Decisiv's SRM solution. This more intelligent equipment diagnostic information improves the thoroughness of repair analyses and enables faster return to service.
"LHP Telematics has a proven process for the intelligent filtering and delivery of critical equipment health information," said Mark Wasilko, VP Partnerships at Decisiv. "With LHP Telematics we have an ideal partner who can help us further improve the service process and drive better asset performance and utilization for manufacturers, dealers, service providers, and owners in off-highway markets."
In 2017, Decisiv announced the expansion of its SRM system to a range of equipment and industrial markets including the construction, agriculture, marine, and power generation industries. Decisiv's technology enables intelligent collaboration across the entire service supply chain. Delivering the right information to the right people at the right time, it reduces life cycle service costs and drives higher asset utilization. This creates a critical and quantifiable advantage, including 36% less diagnostic time and a 20% improvement in uptime, making maintenance and repair operations a competitive advantage.
A provider of telematics hardware, cellular data plans, and software in the off-highway market, LHP Telematics serves a key role with companies manufacturing, supplying and maintaining highly complex equipment that is expensive to own and operate.
"Our ability to more intelligently enable telematics fits very well into Decisiv's Service Relationship Management platform," said Travis Jones, CTO at LHP Telematics. "As an Alliance Partner with Decisiv, we can collectively provide greater value to our customers who require more effective predictive maintenance and service management activities."
About Decisiv, Inc.
Decisiv provides a unique cloud-based Service Relationship Management (SRM) platform that revolutionizes how the service supply chain for commercial assets communicates and collaborates. As the industry leader in SRM technology, Decisiv is driving unrivaled improvement in asset performance and utilization for manufacturers, service providers and asset owners in the commercial vehicle, heavy equipment, and industrial markets. Its ability to harness, share and analyze connected asset data, and to intelligently enable service management, is the key to driving asset uptime and availability across the entire service ecosystem. For more information, visit http://www.decisiv.com
Companies in this article