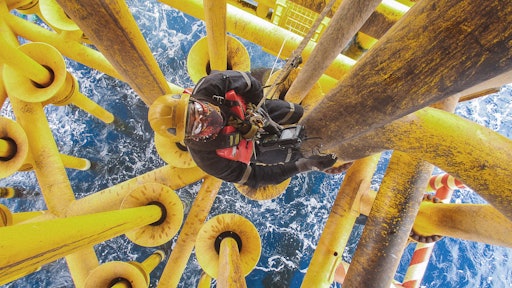 Imint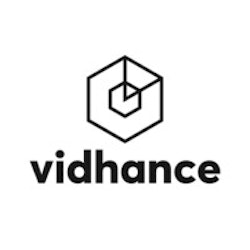 IMINT
IMINT Image Intelligence AB has launched Vidhance for Remote Assistance, a new suite of subscription-based tools designed to transform the quality of video content captured by remote assistance devices used in the construction industry.
The new solution consists of the Vidhance Premium Video Stabilization feature and the all-new Vidhance Click and Lock feature, supporting remote viewers to select, track and focus on on-screen objects.
"Remote assistance devices are indispensable for real-time collaboration among on-site workers and remote experts in the construction industry. Yet, the persistent challenge of shaky video from on-site workers using smart glasses, helmets, or body cameras has hindered remote assistance from scaling and reaching its full potential," said Niclas Elvgren, head of the professional solutions business unit at Imint. "Drawing upon our deep expertise in the smartphone video enhancement market, we've developed Vidhance for Remote Assistance to simplify the path for independent software vendors and solutions providers to enhance communication and control for any construction scenario, even where the movements of on-site workers are highly unstable."
The Vidhance Premium Video Stabilization feature eliminates shakiness in real-time by keeping the frame stable and the horizon level for video captured on handheld, head-mounted or body-worn cameras, while also correcting for lens distortions. The software achieves this by leveraging data from the camera's motion sensors to calculate stabilization frame by frame.
In addition to stabilizing and leveling the video stream, the Vidhance for Remote Assistance solution also provides remote viewers direct control over the video's focus point through the all-new Vidhance Click and Lock feature. With a simple click, remote viewers can select an object on the live feed to lock onto it as the camera's focus point, using automatic tracking and zooming to center the object.
Vidhance for Remote Assistance is offered through a subscription model that is completely free to developers. Solution providers that integrate the software suite can provide a free trial period for users, then offer a monthly or annual subscription for full-time adoption.
"We chose a convenient subscription model for these powerful video enhancement features because we want them to be available to all levels of developers to help foster further innovation," said Elvgren. "As the remote assistance needs of professionals in the construction industry continue to evolve, we're fully committed to developing new solutions that will enhance the communication between on-site workers and remote experts through high-quality video, and thus paving the way for mass market adoption."
The Vidhance SDK has been developed to allow flexible implementation in the video pipeline from camera to viewer.
Request More Information
Fill out the form below to request more information about
Imint Releases Vidhance for Remote Assistance