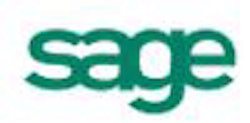 Sage, a supplier of integrated accounting, estimating, payroll and payment systems, announced the launch of a new integrated Building Information Modeling (BIM), takeoff, and estimating solution developed through a collaboration with Autodesk and eTakeoff. The BIM solution offer a unique approach to automating the manual process estimators face when trying to produce detail cost estimates from 3D models and 2D digital plans. It also paves the way for integration with cloud-based solutions used in field project collaboration, on mobile devices and in digital plan rooms.
"We are proud to be working with eTakeoff and Autodesk to offer solutions to help bridge the current gap between BIM and estimating," said Jon Witty, vice president and general manager of Sage Construction and Real Estate. "By simplifying and improving this process and opening up more opportunities for cloud based collaboration, construction firms can feel more confident about their estimates, create more estimates in less time, and ultimately win more work."
The amount of estimating-related information included in a model can vary greatly. As a result, estimators have to refer to 2D drawings to get details, such as floor coverings, that are often missing from the model.
"This new integrated platform speeds up takeoff from models, allows estimators to override model quantities, and uses the same interface as a 2D takeoff tool," said Kevin Miller, a user of the product and construction management professor at Brigham Young University. 
The new model-based cost estimating solution integrates eTakeoff software and Autodesk Navisworks with Sage Estimating. It provides an easier way to do detailed takeoff simultaneously from both 3D models and 2D drawings. With this new integration estimators can:
Drag and drop objects from a BIM model onto selected estimating assemblies, eliminating the time-consuming task of transferring quantities and measurements.

Obtain information missing in the BIM model directly from 2D drawings, all in the same integration tool.

Drill down from the estimate spreadsheet all the way back to the 3D model to review the original takeoff source and any changes that have been introduced.
This integrated platform offers a way to provide more reliable feedback and cost-saving strategies much earlier in construction project planning to help firms easily turn building model information into full-blown estimates, saving time and streamlining the process.  
"The tight integration between Navisworks, e-Takeoff software, and Sage Estimating provides estimators with all the tools they need to help quickly provide BIM design-cost analysis," said Sarah Hodges, director, construction business line for Autodesk.