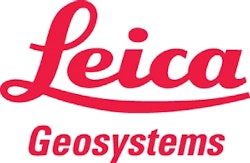 Leica Geosystems' TruView and Cyclone PUBLISHER software modules open the value of rich, as-built point cloud data to construction professionals with tools that make publishing and viewing/measuring point clouds easy.
Using them is similar to publishing and reading PDF files, with no formal training required.
TruView, used in conjunction with Cyclone PUBLISHER, is freeware to view and measure detailed laser scan point clouds without having to be a laser scanning, CAD or 3D expert
Publishes as-built or topographic point clouds and images in a user-friendly, panoramic viewing format.
Published point cloud data can be posted to the Web for immediate viewing or saved on local files, CDs or FTP sites
With TruView you can view, zoom or pan over point clouds naturally and intuitively
Using a simple "panoramic" viewer approach, you can see High-Definition Survey point clouds on the computer screen just as if you were standing where the laser scanner captured the scan data
Simple controls let you rotate the view as if you were turning, raising or lowering your head"
Request More Information
Fill out the form below to request more information about
TruView and Cyclone PUBLISHER point cloud software modules