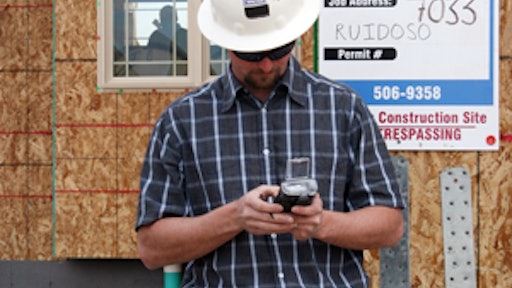 An increasing number of contractors, engineers, builders, managers and construction crews are turning to mobile devices to stay in touch and get organized. Units such as laptops, handhelds and Smartphones assist productivity and eliminate the need for bulky desktop computers and office space.
However, K.C. Martin, Construction Superintendent and Project Manager for Sapphire Custom Homes, knows the lay of the land - dust, dirt, drops and unpredictable weather. No place for technology. Martin has worked on homes in Colorado for the past three years but avoided bringing technology to the site, until a friend introduced him to OtterBox.
"In the construction industry, there is so much grime, dirt, sawdust, snow, rain and other elements," said Martin, "Being outdoors all day, makes OtterBox ideal for device longevity."
Construction technology eliminates the need for paper, pens, clipboards and field books allowing the mobility to send an e-mail, make a phone call or track a supply shipment even on the go. But, one wrong move can mean expensive repairs or replacements.
OtterBox cases for Treos, BlackBerrys, laptops, PDAs and even iPods are essential for safeguarding technology in harsh environments.
"I'm very impressed with the amount of protection and durability offered by OtterBox," explains Martin.
With an OtterBox for iPod case, Martin is even able to listen to his tunes while running a Bobcat!
"When using heavy machinery, the iPod case is great. It protects against dust, vibrations and holds up even if I drop or bang it around. Before I couldn't use my iPod because it would have been ruined in the bobcat, with the OtterBox I know it's completely sealed," said Martin.
OtterBox protects against the elements for hundreds less than rugged devices allowing users to take standard off the shelf technology and make it completely rugged.
"I definitely recommend OtterBox cases to those using technology in the construction industry," said Martin.
Companies in this article