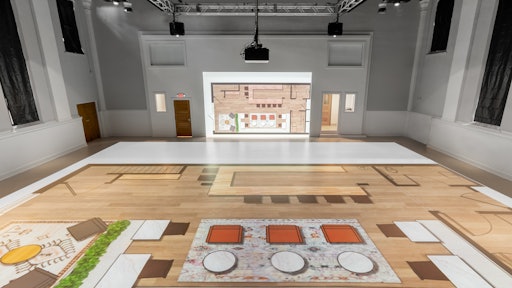 Walk Your Plans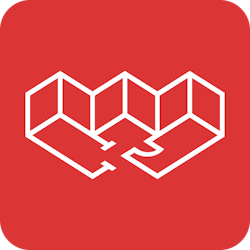 Walk Your Plans
Walk Your Plans (WYP) has created a new way designers and builders can present floor plan drawings to their respective clients. Using seven projectors, the company provides interactive capabilities between building plans and the end user.
WYP utilizes a multifaceted projection approach, displaying building plans on the floor as well as the adjacent wall, providing elevation readings such as countertops, windows and built-in bookshelf heights.
"It's difficult for people to comprehend accurate size and space when looking at building plans on paper or a computer," said Jackson Heller, managing partner, Walk Your Plans. "But when we initiate a full-scale presentation, the entirety of our showroom is transformed into a new space, which gives the client the most realistic interpretation of their future project before construction begins."
The company's partners include Oster Services, Ground Works Land Design, Sapphire Pear Interior Design, Perrino Builders, Zbin Landscaping and Latina Design Build Group to name a few. All certified partners operate projection services through an annual tiered subscription model broken down by hour usage within the facility.
"I firmly believe businesses that help people have a higher percent in succeeding and that's exactly what we do at Walk Your Plans. Our services focus on the preconstruction and design phase and benefit all interested parties by solidifying plans or identifying change orders needed before construction commences," said Joe Matejka Jr., founder and president of Walk Your Plans. "In 2022 I told myself I had one more (company) in me – I'm not done yet – I'm excited to depart early retirement and help this concept gain traction."
Request More Information
Fill out the form below to request more information about
Walk Your Plans Offers Blueprint Projection Services