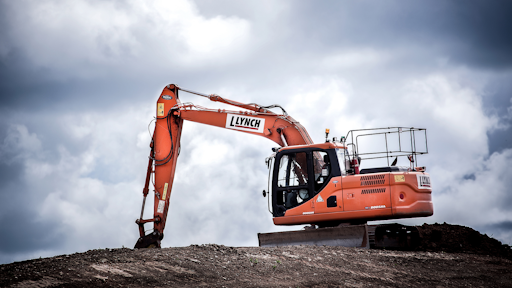 Unsplash
Heavy equipment represents a big chunk of construction companies' total costs. Effective use of data and smart strategic planning can help managers make smart decisions about when to rent and when to own, maximizing fleet budgets.
That was the message from Bret Kasubke, Director of Asset Management and Optimization, and John Canzona, Director of Customer Equipment Services, United Rentals. The two shared their thoughts on best practices in evaluating total cost of equipment operations at the 2019 United Rentals Total Control and Innovation Conference.

The duo said too many companies operate without a fleet strategy and instead make ad-hoc decisions that often result in overspending and unnecessary equipment downtime. United Rentals, which owns its own roughly $15 billion fleet across more than 1,000 locations, incorporates the following steps into its fleet management, and Kasubke recommended that construction companies considering doing the same.
1. Maintain detailed records
Maintain detailed records, particularly on usage and utilization. Modern software that enables managers to monitor fleet-wide data in one program is the most efficient way to track usage and utilization rates for various types of equipment, helping managers determine for each unit all operating costs, including fuel and maintenance. These are key to determining total cost of ownership, or TCO; and TCO is necessary to determine whether it is smarter to buy or rent.

"It's all about understanding how the assets are being used," Kasubke said. 
2. Develop understanding of utilization and total cost of ownership
Managers who develop comprehensive understandings of utilization and TCO can make the most informed decisions about when to own and when to rent. Units with low utilization rates often make sense to rent, but data and analysis can help sort out exceptions. For example, if you don't use a particular unit heavily yet you do need it most days, and it is a type of equipment that is difficult to find in the rental market, a company probably should own it. 
3. Preventative maintenance and performance reports

Kasubke also said preventative maintenance is vital for equipment longevity and to minimize downtime. He said managers should employ fleet management systems to plan and execute such maintenance. Performance reports can also help inform decisions — assets with higher utilization, for example, likely will need maintenance more often. This also helps managers more effectively plan for maintenance times during work schedules. 

It is also important to develop a firm budget for equipment operations. This helps managers measure spending; and when this is done, companies can use data over time to identify improvements. 

Data helps "drive accountability," said Canzona.