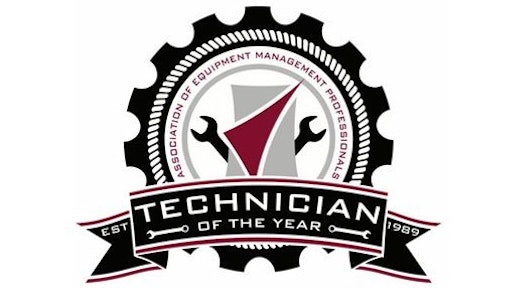 Every year, the Association of Equipment Management Professionals (AEMP) celebrates the dedication, hard work, and professionalism of skilled technicians that keep public and private fleets running.
The AEMP Education Foundation Technician of the Year Award, sponsored by John Deere Construction & Forestry, is an annual tribute that honors an individual who exemplifies the heavy equipment profession's best technician. All nominees share these attributes: a commitment to excellence, dedication to professional growth, a willingness to help fellow workers, innovative thinking, a pledge to safety, and professional presence. 
Meet the 2018 finalists:
James Blake is employed by Kiewit Infrastructure and works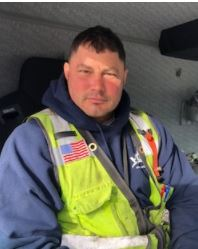 James Blake, Kiewit Infrastructureon jobsites in New York City.  During the 9/11 disaster, James served as a first responder at the World Trade Center, helping to remove debris from the site following the collapse of the towers. He started as an apprentice in 1996 and is now a third-generation heavy equipment technician.  James draws on his wealth of experience daily, and his supervisor says, "James can diagnose and repair everything from trucks and dozers, to excavators, cranes, and tug boats."  Blake has employed technology to work for him and now has a mobile work order system. With tablets in the hands of all technicians, his work orders can be pushed out to the field at any time.  If you were a fly on the wall at Kiewit, you could attend one of Blake's daily toolbox meeting talks, which focus on safety.  These talks were an integral part of developing the "CSI" or Craft Safety Involvement Group at Kiewit. This small group of different craft workers (operators, carpenters, iron workers, laborers) helps imbed safety into everyday operations. The "CSI Team" meets weekly to identify safety issues and gives workers someone other than their supervisor as a point of contact.
Troy Fryer works for Civil Constructors, Inc., in Freeport, Ill.,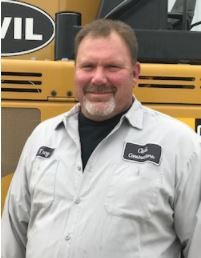 Troy Fryer, Civil Constructors Inc.where he is known as a fabrication wizard. Troy always has safety in mind and frequently fabricates parts to keep his crew safe and out of harm's way. Recent innovations include: a guard for a DitchWitch Earthsaw – a conveyor belt guarding on a Blaw Knox road widener – a "blue bar" mounting system for asphalt paver electronic skis – and modification of a road widener push beam and side gate assemblies from manual to hydraulically actuated and controlled. Troy's skills in hydraulics, electrical, welding, fabrication, troubleshooting, repair, and powertrain component rebuilding often save the day. Troy's supervisor likens him to McGyver, saying, "Fryer demonstrates the ability to keep equipment running on the job at all times, regardless of whether or not the right parts are on hand, or available." And like any good leader, Troy can also counsel people from afar and often answers questions from the field by directing crews over the phone. These minor repairs or adjustments eliminate the need and expense of a field service call.
Bobby Jones is employed by Sherwood Construction Company, Inc., in Pryor, OK.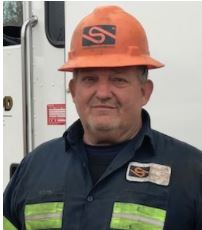 Bobby Jones, Sherwood Construction Company Inc  Bobby is a master lube technician and was the first to notice a trend of differential oil overheating in the duty cycle loaders used in the Sherwood quarry and plant operations.   At Sherwood, Bobby Jones is known as the ultimate trainer. He leads by example, and naturally passes on his wealth of knowledge to his trainees. He teaches the correct way to do his craft, and holds the trainee accountable. Former trainees have Bobby on speed dial and often call him for advice. Bobby is also a great company ambassador and frequently looks for ways to introduce others to the industry.  Jones is a top notch professional and wrote the book on work ethics.  He's always ready to go the extra mile, take responsibility, and jump in and get things done.  Bobby's supervisor says he, "eats, sleeps, walks, talks, and lives construction equipment…and even if you have to stand on your head in mud to do it, Bobby gets it done."
Staff Sargent Jeff Louis is currently stationed at Eglin AFB, Fla.,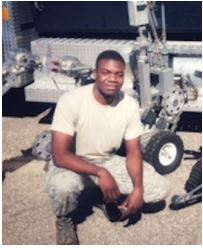 Staff Sargent Jeff Louis, Eglin AFBwhere he works as a Material Control Representative.  He has made a name for himself as a trouble shooting and design hot shot.  If you have an electronical issue, Louis can find it, fix it and improve it.  He regularly diagnoses software application issues, analyzes information systems, and installs hardware to maintain electrical systems.  Louis has also streamlined and improved the vehicle maintenance residue program at Eglin by creating a residue data base.  On the safety front, his supervisor says, "Louis has enhanced our organizational approach to safety. His expertise has been vital in identifying the causes of past safety mishaps in our shops and finding solutions to train and prevent their occurrences. Ssgt. Louis is committed to creating and maintaining a culture of safety." Jeff also mentors younger Airmen and encourages them to keep pursuing their education.  He leads by example and is currently enrolled in a Ph.D. program at California Southern University. Outside of work, Jeff volunteers with Operation Homefront Hero, assisting with the needs of deployed member's families.
Robert May works for Skanska USA Civil, in Riverside, Calif.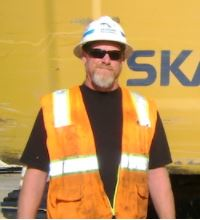 Robert May, Skanska USA CivilEarly in his career, Bob was a Journeyman Mechanic, working nights on various highway and earthmoving projects.  This helped him develop exceptional problem solving and critical thinking skills. New projects, roles, and equipment require new skills and Bob always rises to the occasion. He often takes the initiative to master new technical skills and learn new regulations, even if it means taking classes on weekends and nights. When there seems to be no solution at hand, Bob will scour the internet, review OEM standards, and take service manuals home at night, all to find a fix for the next day. Bob is also a safety superstar, with no lost time or recordable incidents after 19 year with Skanska.  Bob May's versatility and flexibility is reflected in a variety of projects and sites, including: long nights on California highways; work with the Army Corp of Engineers on the Prado Dam; laying 22 miles of asphalt in the middle of the Mojave Desert;  and overseeing a fleet of cranes in Southern California.  Commenting on his professional growth, May's supervisor says, "For the past 12 years Bob has been a Foreman; taking complete ownership of the projects and personnel under his care.  His reputation for reliable execution and thorough follow through grows with the years."
Bronson Sheperd is employed by Beaver Excavating Company, in Waverly, OH. Bronson is a very tech savvy employee.  He utilizes all avenues to make repairs, recommendations, and aid the dealer in repairs, saving Beaver Excavating time and money. Following up on a customer request, Bronson engineered a solution for removing tires from rigid frame haul trucks. He proposed a custom-made jack stand with a brace to raise the rear axle off the ground.  This kept the jack stand from rolling or tipping, and kept everyone out of harm's way.  In addition to having great technical skills, Bronson is also an effective communicator with a strong work ethic.  At Beaver, he leads and mentors others.  His employer writes, "His personality is such that it draws others to him and they feel comfortable confiding in him with any issues that arise."  Outside of work, Bronson takes time to volunteer at his local church to help those in need.  He also builds a float each year for the local parade to haul the wee ones around from the local dance troupe.
Paul Tombrello works for the Sanitation Districts of Los Angeles County, based in Whittier, Calif.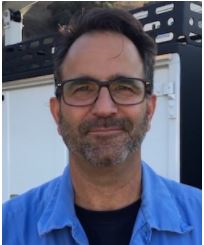 Paul Tombrello, Sanitation Districts of Los Angeles County, Calif. Paul has extensive experience working both in the field and in shop environments, and understands the most efficient way to complete repairs in both environments. His skills in welding (fabrication and repair) are highly regarded in the fleet group. As a proven leader with LACSD, Paul mentors other technicians and maintenance staff, and is highly regarded as a role model, especially for younger field technicians. Paul has mastered the lost art of fixing parts, including fabrication and repair, not just changing them out.  Paul is always looking for the best and most efficient way to maintain machines.  He was instrumental in the development and implementation of a new set of maintenance service and inspection forms. His supervisor writes, "He has a strong drive to do whatever it takes to get the job done and get the machine back into service. He skill set of thinking outside of the box is second to none."  
Joe Tyre is employed by the North Carolina Department of Transportation, and works in Hertford, N.C.,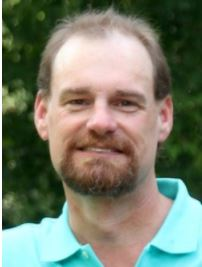 Joe Tyre, North Carolina Department of Transportation as an advanced Diagnostic Technician. After 23 years with NCDOT, Joe has proven himself an invaluable team member. He is well known for his innovation and ingenuity for finding, fixing, and if need be, making parts. Joe supervisor says, "Inevitably. . . Mr. Tyre will have to make a tool to get the job done or find a way to repair a piece of equipment with only the items on his truck after a 2.5-hour ferry ride that has him working in a remote location of the Outer Banks." And Joe's not just a passenger, he taken on the repair of car ferries including the wheel house, power unite, out drive, and cable replacement. Tyre works tirelessly and without complaint even when natural disasters, such as storm clean-up, snow, ice, hurricanes, or manning water pumps around the clock, call for long hours. Joe's employer also cites his ability to help train and develop the next generation of technicians; his strength in mentoring; and a belief that "growing others is a privilege, not a chore."