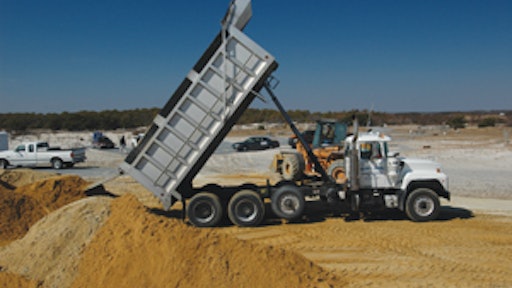 Assateague Island, located off the Maryland and Virginia coasts, is famous for its wild horses - also known as Chincoteague ponies, after the Chincoteague Bay that separates the barrier island from the mainland. Capable of withstanding harsh island conditions, these hearty creatures are believed to be descendents of those brought to the island in the late 17th century by mainland owners looking to avoid fencing laws. They are now split into two main herds - one on the Virginia side of the island and the other on the Maryland side.
For years, sand dunes along the island's shores have protected its four-legged inhabitants, as well as its bustling ecosystem, by preventing potential flooding. However, an early winter storm wreaked particular havoc along the shoreline.
"We do beach replenishment about every five years, but the recent winter storm caused a lot of devastation to this area," says John Arford, area supervisor with the Maryland Department of General Services.
Consequently, the State of Maryland's Department of Natural Resources (DNR) called on MARCOR Remediation, Inc., headquartered in Hunt Valley, MD, to perform emergency repairs. This would require rebuilding and replenishing more than 5,000 linear ft. of dunes around the island.
Moving sand by the tons
MARCOR Remediation is a large specialty contracting company performing a full range of environmental contracting services. These include industrial cleaning, asbestos and lead hazard abatement, mold remediation, plant/process decommissioning and demolition, soil and groundwater remediation, emergency spill response, gun range remediation, storage tank management and restorative cleaning projects.
Yet, even given its extensive experience, the Assateague Island project presented MARCOR with some unique challenges. It required the contractor to move sand that had migrated from the dune areas, as well as truck in an additional 80,000 cu. yds. of sand from the town of Millsboro, DE, some 30 miles away.
"Since the water had washed a lot of the original dune away, we had to add to the dune size by augmenting it with outside sand to build it up to the height that they had prescribed," says Lance Fisher, general manager of MARCOR'S Salisbury, MD, office.
The sand also had to meet certain specifications. "We had to locate sand pits throughout the region that could possibly provide enough for this project," explains Dwayne Austin, project manager. "We ended up testing nine pits of sand for the right type and consistency and ended up only finding three that were acceptable."
Next, MARCOR had to find enough trucks to bring in the 2,100 truckloads of material required. Fortunately, it was able to subcontract with several local trucking firms. "[The DNR] had planned for the work to be done through the winter months when many of these trucks, which usually work asphalt projects, were essentially idle. So they were really looking for work," Fisher notes.
From mid-January to May, a constant flow of trucks could be seen passing more than 100 times a day up and down Route 611 transporting sand. Luckily, there was little traffic on the island during that time. "What made the job a lot easier is it was off season, so the tourist traffic [was minimal]," says Fisher.
Upon reaching the island, trucks had to follow a specified route. "[They had to] follow a particular path so that we weren't going to damage any of the roads with the heaviness and pure amounts of material that we were bringing in," says Fisher. "We had to work with both state and federal park services to pick out the route that would hold up the best and still be able to get material to the site and do it efficiently."
Rebuilding the dunes
The original sand dunes sat at the water line at high tide and about 50 ft. back at low tide. The goal was to move the dunes back roughly 50 ft., so they would rest 50 ft. from the water line at high tide and almost 100 ft. away at low tide, minimizing the potential for future erosion.
Because of the dunes' proximity to camping areas along the shore, dump trucks were often able to drive right up to the specified spot to off load. "Probably 70% to 80% of the dune was located in camping site areas, so the [trucks] had good access," Fisher says. "In many cases, we could get close enough so that we could just use the dozer to reshape and move the dune."
For the remaining areas, MARCOR brought in an articulated dump truck. "Over some tougher terrain, we had to dump loads into the large articulating dump truck and ferry it down about 1,500 to 2,000 ft. to other areas of the dune," Fisher explains.
MARCOR then used a Case 9050B excavator and two Komatsu 65PX dozers to maneuver both the existing and delivered sand into suitable sand dunes. The newly refurbished dunes average about 16 ft. high at their peak and 85 ft. wide at their base.
Work on the project was expected to be completed in mid-to-late April. However, change orders pushed the project into May. Even so, MARCOR was able to complete all aspects of the job roughly a month ahead of schedule.
Fisher attributes the early completion largely to MARCOR's ability to secure enough trucks to quickly and efficiently transport the sand to the island. "We were very successful in being able to secure enough trucks," he states. "The big, long lead item on the project was the ability to move that much material that quickly."