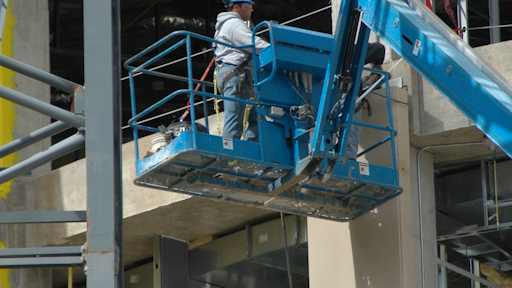 UPDATE: Effective Date for ANSI Mobile Elevating Work Platform Standards Moved to March 2020
Changes are coming in December that have nothing to do with the weather or the holiday season. Starting next month, ANSI A92 standards will take effect in relation to the lift equipment used in your operations. The new standards for mobile elevating work platforms (MEWPs) — boom lifts, scissor lifts, etc. — will influence how the equipment operates and add to the safety program requirements for these machines.
According to Tony Groat, manager of IPAF North America, member of the ANSI A92 main committee and subcommittees, and vice chair of the CSA B354 technical committee, ANSI A92 calls for design changes to MEWPS to meet requirements such as:
an active platform load-sensing system;
changes in wind force requirements;
elimination of chain gates and adding toe boards on the entrances;
and a new stability test.
With MEWP suppliers moving forward quickly to meet these requirements, you'll notice perceptible changes in how these machines operate as you add new models to your fleet.        
Learn more: [PODCAST] New ANSI Standards will Affect How MEWPs Work in the Field
The standards also require all users of MEWPs to develop a safe use program covering a number of key areas, including site risk assessment, machine selection, site and equipment prep, operator training, etc. "The safe use program must take a systemic approach on all aspects of the safe use of a MEWP," Groat notes.
A risk assessment is a mandatory part of the safety program. "The purpose is to identify potential hazards and develop means to eliminate or mitigate the risk from the hazards and keep workers safe," Groat states. "A rescue plan must be included in case of MEWP malfunction or a fall from the platform occurs."
The A92.24 training standard provides methods and guidelines to prepare training materials, define administrative criteria and deliver elements required for proper training and familiarization. "Your program must ensure that personnel performing these tasks are trained in compliance with the standards," Groat emphasizes.
New is the requirement for supervisor training for anyone assigned to monitor operator performance and oversee their work. The training is intended to familiarize supervisors on the operator's responsibilities so they can more effectively monitor and evaluate their proficiency.
Given that the standards come from ANSI and not OSHA, you may be asking why you should care. But as Tom Trinen, Service One Access Inc., points out, ANSI standards, while technically voluntary, can be adopted in whole or in part by OSHA, making them law. As he explains, "Contractors can be cited... under any of the applicable OSHA regulations, but it is not uncommon for OSHA to also reference an applicable ANSI standard in their citation(s) when citing contractors under OSHA's general duty clause."
In other words, failing to comply with ANSI A92 could make matters even worse if OSHA shows up at your site        
Learn more: OSHA is Law — Why Should I Care About ANSI Standards?