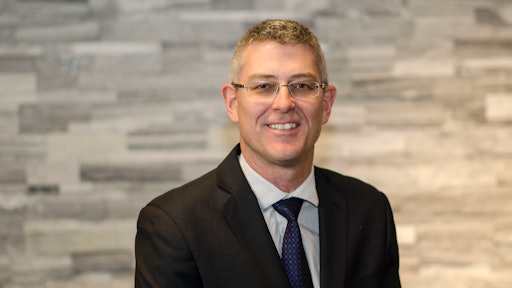 People who work in construction know OSHA as law. It is the ultimate authority on safety and best practices, the last word, where the buck stops, the end of the road… you get the picture. So what of all this news about new ANSI standards? Are you required to follow them? What happens if you don't? 
We talked with industry stakeholders to find out if there's a consensus to these questions. Following is an excerpt from the discussion.
Jenny Lescohier, editor of IPAF Elevating Safety: Why should contractors follow ANSI standards when OSHA is law?
Nathan Crisp, prior OSHA compliance officer, currently with Mastclimbers, LLC: Well, ANSI is law… A lot of people don't understand that the general duty clause specifically states recognized hazards, and a consensus standard is legally recognized in the industry. All it requires is an industry leader and a group format to make a consensus standard.
Brad Boehler, president of Skyjack and IPAF: Technically ANSI is a voluntary standard. You can build a somewhat tenuous link from the original reference in OSHA to ANSI 92 standards through a variety of interpretations and documents that basically suggest the current revision of the standards are mandatory.
There are aspects of the standard, certainly with respect to training, where you can actually draw very clear lines directly to the fact that the employer has the responsibility and requirement to train their employees. In general, even if they are only voluntary, they are still best practice guidance on how you should use MEWPs. I think most contractors, larger ones anyway, want to be associated with using best practices, and so they should be voluntarily looking to be compliant with ANSI standards.
Paul Satti, technical director, Construction Safety Council: In general, OSHA establishes a level of performance that employers shall comply with for a safe and healthful workplace, but it provides little guidance on how to achieve that compliance. ANSI and its catalog of consensus standards provide the detail and program strategies on how to be safe and healthful.
Tom Trinen, Service One Access Inc: OSHA Regulations are law, and ANSI standards are voluntary industry consensus standards that can be adopted in whole or in part by OSHA, thereby making them law. Contractors can be cited by OSHA under any of the applicable OSHA regulations, but it is not uncommon for OSHA to also reference an applicable ANSI standard in their citation(s) when citing contractors under OSHA's general duty clause.
Anton Ruesing, director, International Finishing Trades Institute: In terms of our training and our development of curriculum, ANSI provides international recognition of standards that not only meet, but often even exceed, OSHA regulations. ANSI recognition is testament to our quality of training compared to other programs in the industry.
The International Union of Painters and Allied Trades (IUPAT) and its International Finishing Trades Institute (iFTI) take great care to educate contractors in our industries on what ANSI recognition means and how that makes for better business.
Tony Groat, IPAF North America Manager: While OSHA requires training of workers, its does not state what appropriate training looks like until it asks for your training after an accident. ANSI standards are the best practice the training is measured upon. The two go hand in hand and users must follow both.
Discover more: User Guidance on ANSI A92 Standards
Lescohier: How do OSHA and ANSI differ in their intentions?
Groat: One of the biggest differences is that OSHA is a legal entity capable of criminal prosecution and its regulations are law. ANSI standards are voluntary to enhance competitiveness of the US worldwide and establish standards for products, services and systems. There are no ANSI cops to ensure you are complying, however that should not diminish their value. OSHA standards are very difficult to change – it literally takes an act of Congress. Industry standards must be reviewed and updated every five years. OSHA regulations do not even address scissor lifts and have to treat them as a rolling scaffold. Simply said, ANSI standards provide more detail and procedures for the design, safe use and training than OSHA can offer.
Satti: OSHA is like a menu of responsibilities, i.e. be safe, conduct jobsite inspections, provide training... ANSI is the cookbook which lists the ingredients for success.
Trinen: OSHA fundamentally sets the "minimum regulations" for safety of a particular work activity by classification of the applicable industry. OSHA can be quite detailed, but ANSI standards generally are more specific, and can also include more design criteria and performance guidelines than OSHA. ANSI standards must be updated more frequently, and are typically more in tune with newer developments in equipment and safe practices as the federal government can work very slowly when it comes to updating OSHA regulations.
Lescohier: Do most contractors even know about ANSI?
Groat: OSHA is hard wired into contractors. Having employees all complete an OSHA 10-hour course is all but mandatory. Those 10 hours only offer general knowledge on a wide range of topics and are NOT considered equipment operator training. As the saying goes 'the devil is in the detail"... ANSI standards provide the details that result in the safe and effective operation of MEWPs.
Crisp: Contractors are not very aware of ANSI and sometimes it takes a fatality before they'll start to pay attention. OSHA will fine a company a few thousand dollars, usually for even the worst of infractions. The big problem comes when the lawsuits show up. The lawyers know what recognized hazards are and they know that they're something the employer has an obligation to prevent. It's in the law. So all these lawyers get these recognized standards and they put them in a lawsuit and sue for an accident. That's where contractors usually learn about this, but they should learn about it before the fact.
Read more: How Will New Aerial Lift ANSI Standards Affect Users?
Boehler: We as an industry need to educate people better. That's all the way down the line from OEMs who design, make and sell the equipment to renters who make it available to the people who actually use it. We need to get the message out to people that yes, there are standards that regulate how equipment should be used and how to train people and keep workers safe on jobsites, and they should be complied with.
Trinen: The more experienced and better-educated contractors, their supervisors and safety professionals should know about all of the ANSI standards that apply to their work. The challenge of any safety program is to convey these safe work guidelines to the workers in the field on a consistent basis.
Lescohier: If they are unaware, what might make them pay attention?
Satti: To get more awareness of ANSI standards and to get employers to pay attention, one approach would be to get them integrated into the local and municipal codes.
Trinen: ANSI standards, while not always the most interesting reading, contain vitally important safety information that all employers should be aware of if they intend to provide a safe, compliant workplace. They contain best practices that should be the foundation for site-specific safety plans and to educate their competent persons that are in charge of site safety. ANSI standards are also often used in litigation to support expert witness testimony in the event of work-related injury lawsuits and third-party claims.
Read next: What is Compliant Operator Training In the New ANSI A92.24 Work Platform Standard?
Groat: Unfortunately, the term voluntary and optional do not reflect the importance and priority of industry standards. Why did it take so long to use seat belts in cars when data supported their value many years prior? Hopefully this conversation will push the needle – but these standards have been around since the 1970s when OSHA was first published. Know that most of OSHA regulations are the same as when first written and the ANSI A92 standards have been updated many times since. Which do you think is of more value to your business today?
Crisp: There's a human behavior factor to this as well. The owners of companies, CEOs, supervisors, superintendents… they all take risks to boost productivity and nothing happens, they face no consequences. Then they take another risk, and again, nothing happens. They will continue that process of risk-taking to the point that they do have an accident, and it can be a serious one. There might be warning signs, near misses or minor injuries along the way, but in the construction industry they think this is not a big deal, it's just part of the process. And then they'll finally have the big one and the whole house of cards comes falling down.
Humans are designed to escalate risk-taking when they get away with it. It's standard human behavior. I sat in a room many years ago with a bunch of millionaires and billionaires that had a construction-related accident with fatalities. Their main concern was not for the safety and health of the people that died. Their main concern was how do we protect our money? Until we can get a better respect for human life, this is not going to change.
This is one of the hardest human behaviors to deal with because it often comes from leadership. When a leader of a company says we're going to go ahead and operate an aerial lift near a power line and just get lucky because we've done it before and we never killed anybody, it hasn't yet affected them personally. It's basic behavior modification… unfortunately, something's got to be personal to you before you'll change. If you try to imagine what the biggest stumbling block is to getting adoption, it isn't dollars, it's time — the desire to continue working and get things done. But you know, in reality, it's like anything else you do, you have to take that time to train your personnel to ensure you get other benefits out of that. You have to invest in your people to make sure they understand how to safely do their jobs. Ultimately, that training pays dividends from a safety perspective. It also pays dividends from efficiency, productivity and morale perspectives as well.
Lescohier: What might the consequences be if contractors ignore ANSI standards?
Satti: Obviously its good business to better an organization through industry best practice. Failing to adapt these standards will result in higher loss and will not be good for business.
Trinen: Since the main purpose of ANSI standards is to prevent accidents, the obvious answer is users may have to deal with accidents and all that accompany them, namely personal injuries, fatalities and equipment or property damage. This can drive up insurance costs, and have a negative impact on their quality of life, as well as others such as families that are impacted by accidents and lost production.
If you want your company to be on the cutting edge of safety, it should be the leader's mission to make sure everyone in their workforce knows and understands their recommendations and warnings.
Groat: Unfortunately, most become aware of the ANSI standards the day after an accident. The consequences of an accident are well known and don't need repeating here. Even without an accident, however, the standards can result in greater efficiency in the work being done. How much money is lost as a consequence of poor productivity? The cost between training and compliant training is small but the consequences are significant. It is very common to hear those becoming aware of the ANSI standards say, "I wish I knew that a long time ago – it would have saved me time and money!"
Companies in this article