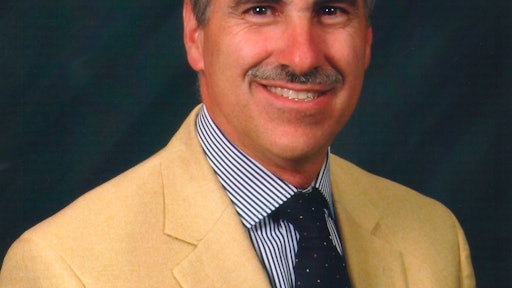 The soon-to-be-adopted ANSI A92.24 Standard "Training Requirements for the Use, Operation, Inspection, Testing and Maintenance of Mobile Elevating Work Platforms (MEWPS)" will hopefully open some eyes to the responsibilities of everyone involved in aerial lifts, from the manufacturer to the operator/occupant. The Standard's primary objective states, "... to define rules for safeguarding persons and objects against the risk of accident due to the operation of MEWPS".

For starters, we will all have to get used to calling aerial lifts "MEWPS." That is a term used by the rest of the world, and conformity in the marketplace makes sense. Remember, "Change is Good…"
As of July, 2017, the Standard has not been finalized, and is still receiving comment and review, but adoption is expected in 2017 with only a few minor internal changes in terminology. An interesting point is that this draft of the Standard is only applicable to the most common types of lifts - booms and scissors, and under-bridge access machines. Expect that other types of aerial lifts will be included in the near future. This new A92.24 changes the way that training involves all MEWP-related parties.
Read next: December Publication for ANSI A92 Standards – Plan Compliance Now
Now, the big question is what does everyone need to know (and do) in order to comply with the new training standard? It comes down to what your job is in the realm of aerial lifts, and are you doing what is expected of you? You have a stake in this if you are a: manufacturer, dealer, owner, user, supervisor, operator, occupant, lessor, lessee, or broker of aerial lifts. If you are reading this magazine, you fit into at least one of these categories. The new Standard is more specific in describing the responsibilities of each entity to support training and familiarization requirements than ever before.
Since the obvious intent of mandatory training is to prevent injuries and fatalities associated with improper use of MEWPS, the required knowledge is extensive. The specific items constituting TRAINING are spelled out in A92.24, and include both Theory (Classroom/Online Training) and Practical (Hands-On Training). Both have a provision for evaluating proficiency, but also for record keeping since each trainee's results must be documented and recorded. The content of required training covers topics ranging from jobsite risk assessment, MEWP selection, understanding operator's manuals and warning placards, to knowing factors affecting machine stability such as ground conditions, platform loading and weather conditions.
Read next: How Will New Aerial Lift ANSI Standards Affect Users?
The Practical portion of MEWP Operator Training includes familiarization of the machine, walk-around inspection, operating ALL of the functions properly to complete the tasks of a challenge course, securing the MEWP after use, and many others.  Compliance requires that the trainee "…operate the MEWP for a sufficient period of time to demonstrate proficiency…"
It should be apparent, and alarming, to managers and supervisors that in the best interest of everyone involved in MEWP use, a 10-minute instruction online is not sufficient to train operators, nor should a "drop-off" of the equipment be considered adequate in lieu of familiarization on a specific model of MEWP.
Familiarization is addressed in the ANSI A92.22 Standard, Safe Use of Mobile Elevating Work Platforms, and includes the following: use of the manuals, confirmation that the manuals are on the machine in a protected enclosure, the purpose and function of the controls on that specific model, features, limitations, devices and operating characteristics on the specific model. These points must be addressed any time an operator will be using a different model of lift that is new to them. Not only will familiarization help prevent accidents, but it will save time and money.  Fewer incidents translate to better profits for the entire jobsite.
I urge every reader of IPAF Elevating Safety to consider the new A92.22 and A92.24 as unique opportunities to assess their current training practices, realize what they have been doing properly, and address those circumstances that require improvement. A comprehensive MEWP training program such as the IPAF PAL Card certification will open eyes and astound lots of "old hands" with their newfound knowledge.
Discover more: IPAF User Guidance on ANSI A92 Standards