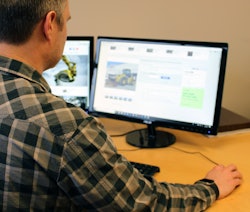 bidadoo
Online equipment buying has seen a surge in activity over the past several months as COVID-19 accelerated an already existing trend to online marketplaces. Since the start of the pandemic, global e-commerce leader eBay has seen a steady increase in the number of visits and new buyers to the site as contractors and other essential workers sought the necessary tools and equipment to continue their work.
"We've seen that buyers are becoming more comfortable with purchasing equipment online, a trend that was already growing in popularity prior to the pandemic," says Nick Stalcup, head of heavy equipment, parts and attachments, eBay. "During these unprecedented times, many equipment auction sites have had to shut down their in-person operations in order to navigate the challenges presented by limited interpersonal contact, travel and other precautions. The pandemic has forced buyers away from traditional ways of acquiring equipment, such as live auctions, introducing them to online marketplaces like eBay, where they can fulfill their equipment needs from the comfort and safety of any location."
Contractors were virtually "forced" into recognizing the efficiencies of the online equipment auction model.  "I would think there are very few people in the construction world that did not engage… over the last several months and see what was happening through online transactions, e-commerce, and realize that this is here to stay," says Howard Hawk, president of bidadoo, one of the largest industrial remarketing agents and a longtime exclusive seller on eBay. "They saw multi-million dollar live sales all of a sudden shut down and transition everything to the online world and the industry didn't miss a beat."
A New Way of Thinking
bidadoo has seen a spike of 60% in bidding activity since February as buyers sought to safely source quality equipment, and individual and large-scale manufacturers looked to mobilize inventory.
"Heavy equipment is unlike other industries in that the demand does not subside, which makes online buying essential for the industry to carry on, especially during moments like these where in-person purchases are not always an option," says Stalcup. "Whether buyers are looking to purchase a small replacement part or a large piece of equipment, online purchasing facilitates meeting these demands."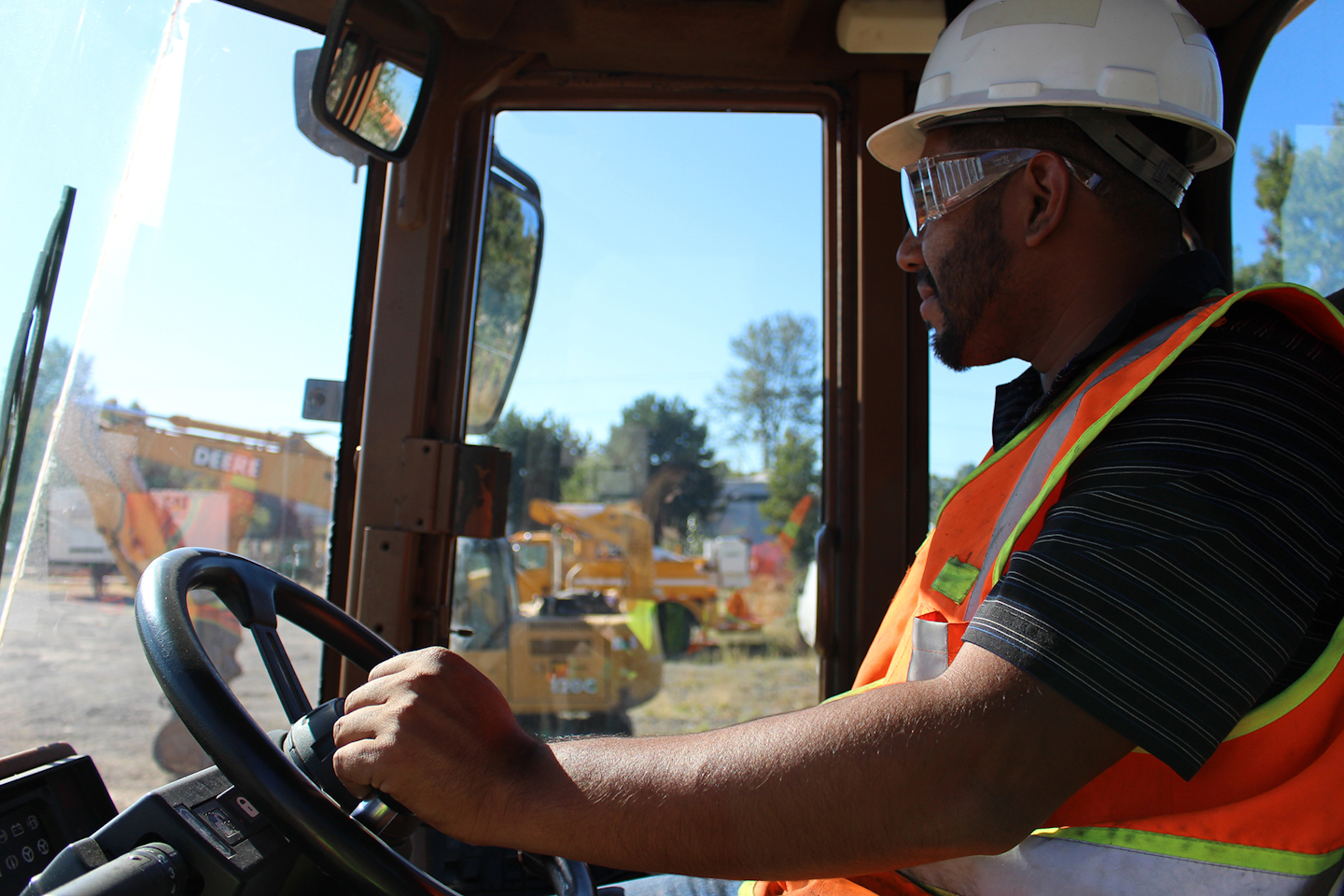 With live auction sites suddenly shut down, buyers turned to online equipment auctions as an alternative to acquire needed equipment.bidadooSellers require options to dispose of assets, as well. "With shelter-in-place orders happening across the country, sellers [needed] new and innovative ways to liquidate assets and inventory as they're looking to offload spare equipment in order to earn extra money," says Stalcup, "or in the case of national brands, move large amounts of equipment in response to market pressures."
In essence, COVID-19 pushed people to change their way of thinking – along with their willingness to accept larger online transactions. "Ten to 15 years ago, people were very reluctant to trust that level of e-commerce," says Hawk. "People would buy smaller items, but they really didn't have the trust to transact… hundreds of thousands of dollars on a piece of equipment. But now we've seen that's kind of commonplace."
Of course, such trust takes time to build. "It's easy to click on a pair of shoes for $50 or $100, but it's a whole different thing clicking and buying a $250,000 crane or $100,000 wheel loader sight unseen and wire the money without ever… meeting the seller," says Hawk. "It took a while for buyers to build up the trust, and also for sellers to build up the trust in those marketplaces."
Shift From Buyer Beware to Buyer Aware
Building that level of trust required assurances on both sides of the transaction. "There's a lot of things that go into that level of trust and, just like any relationship, it's usually not one thing but many different things," says Hawk. "The No. 1 thing is to be able to trust the information, the inspection and condition information. You need to trust that the title is going to [clear] if it's titled equipment... If you're wiring or sending a significant payment without ever seeing this equipment, you need to trust the platform and trust the payment system."
Visitors to a live auction, ironically, are well aware of the caveat "buyer beware" when it comes to equipment purchases. Sellers may not be forthcoming with all of the information about a piece of equipment – that it's nonfunctional, requires repairs, the hour meter doesn't work, etc. – leaving the buyer to quickly assess its condition for themselves on site. "So, it's not a balanced transaction and therefore doesn't instill trust and transparency in the process," Hawk points out.
bidadoo took the opposite approach with its online equipment marketplace. "We feel being online that we want a 'buyer aware' mentality," Hawk states. "We want to disclose as much as we possibly can and then everybody can make trusted and educated decisions on the equipment and not be scared about information that's not there, or what's not being disclosed.
"The amount of detail that we… disclose really provides a lot more rich information than most people will get at a traditional live model," he continues. "We do condition reports and inspect the equipment before we list it online, which is one of the key components to being able to sell effectively."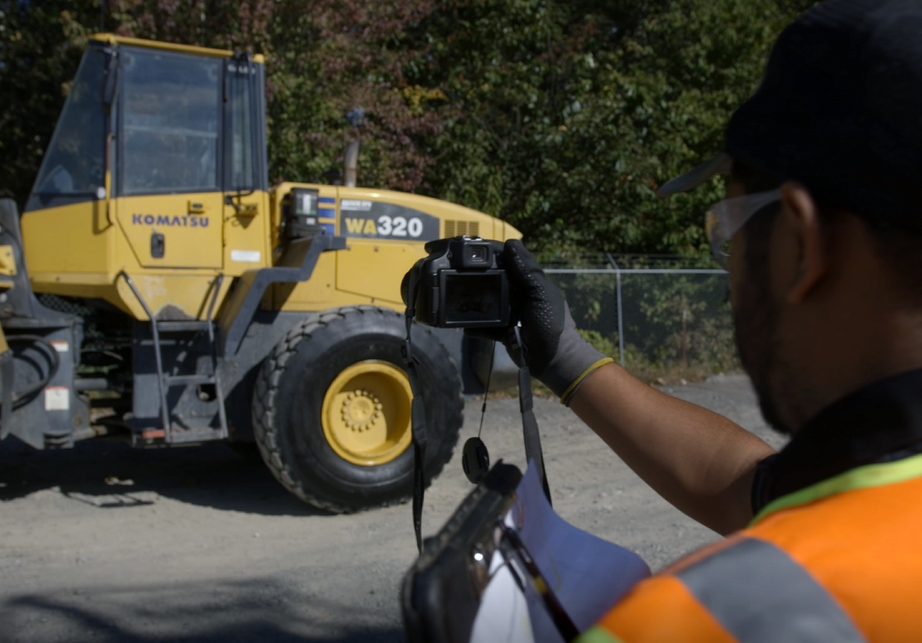 Each listing on bidadoo includes numerous images of the machine plus a live demonstration video that puts the machine through its paces.bidadooEach listing also includes numerous images of the machine plus a live demonstration video. "Even in a live [auction] site, you really can't put [a machine] through its paces. But we do a live video for every piece that we sell," says Hawk. "We'll do all the basic operational functions… They can see if it's smoking, they can hear the pumps, hear all the functions going, hear the engine running, see all the gauges working or not working.
"Somebody can see that video and it really establishes a new level of trust for them," he states. "It really kind of takes that transparency to a new level."
Financial assurances help, as well. "We also have the bidadoo guarantee, which allows for 100% money back on any transaction if we were to get something significantly incorrect for any machine," says Hawk. "That's absolutely huge reassurance for them."
Cost Savings
There are other financial "assurances" to buying online, including lower upfront costs. "It's cheaper to have a person 'travel' to a large machine than it is to ship a large machine to, say, a live auction site. So, there's cost advantages to the model in not having to move the equipment more than you need to," says Hawk.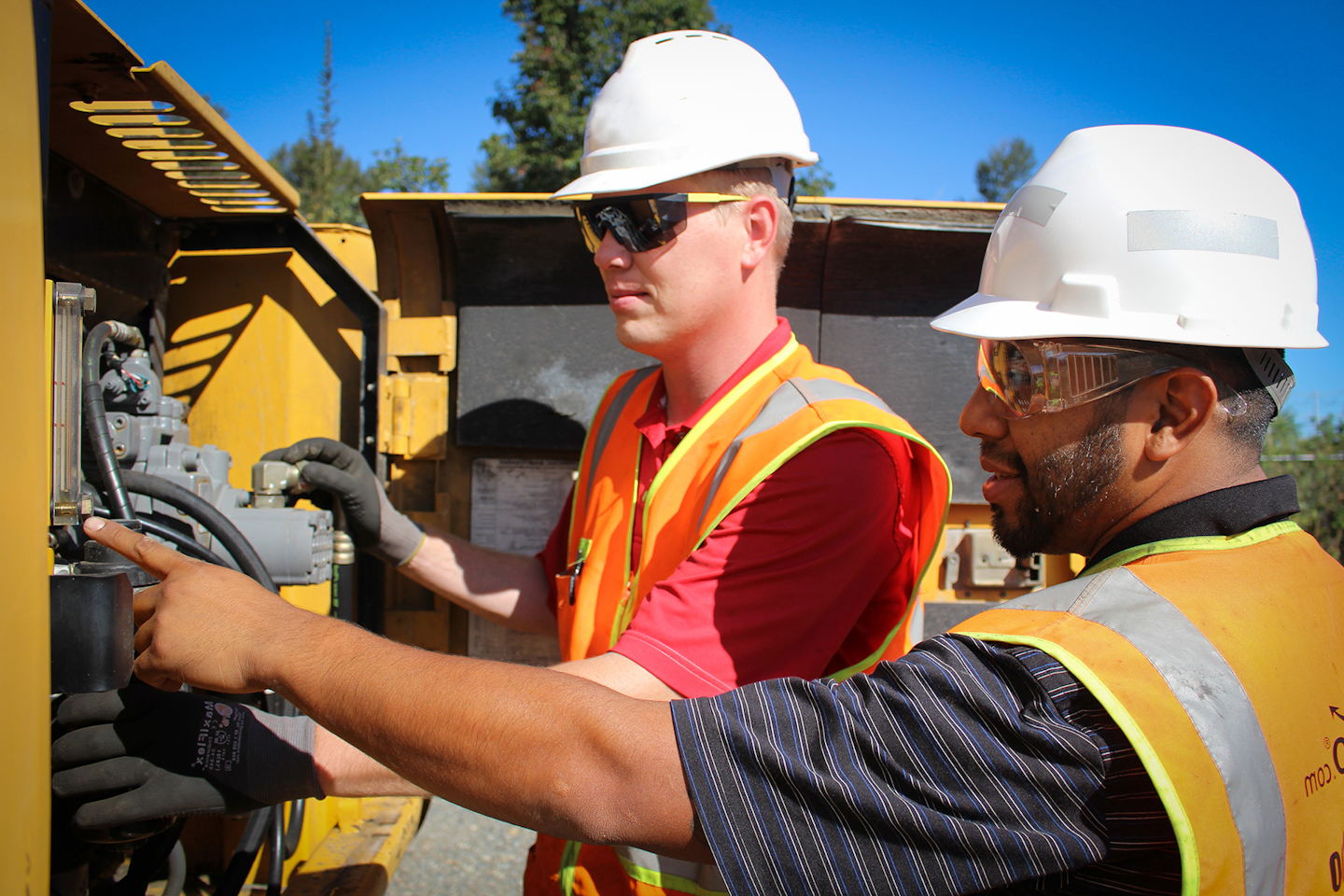 bidadoo inspects the equipment and generates condition reports before it is listed online.bidadoo"I think people felt, 10 or 15 years ago, that it kind of paid off. They felt like they got more money at a live site because people didn't trust online," he comments. This is no longer the case. "Buyers who can trust the transaction will pay more money for that piece [of equipment] if they can trust the information, trust the seller and have confidence they know what they're bidding on... We instill that confidence for the buyers and they will pay more for that equipment."
Consequently, online equipment sales have been largely on par with those seen at live auctions. "Now that online has achieved price parity, or in many cases has surpassed the price performance of a live site, clearly there's no reason to spend that 4% to 10% on transportation before the sale," says Hawk. This means more money in the seller's pocket.
There are cost savings to the buyer, as well. "The online model is far more efficient from a cost perspective both on the buying and the selling side," says Hawk. "Rather than spending two or three days traveling to shop for equipment at a destination or a live auction, [buyers] can do what they do best, which is build. [Contractors] can focus on their business and use the online tools to... acquire capital assets to help with the business."
A Lasting Trend
In light of ongoing demand for quality used equipment, both Stalcup and Hawk believe the trend to online will continue well after the pandemic subsides.
"As buyers experience new ways to acquire equipment, they recognize that purchasing equipment online is not only legitimate, but it can also help them find greater value and assortment," says Stalcup. "While many markets have swung widely since the start of this pandemic, the prices of heavy equipment have remained relatively stable, and many segments are doing as well or even better than prior to the outbreak. With many manufacturers cutting their production, we expect good quality used equipment to continue to be in demand as supply becomes limited."
According to Hawk, prices for online equipment have actually increased  compared to six months ago. "We were amazed at how quickly the prices jumped back, achieved parody of where they were just a few weeks before the pandemic – and now for the last many weeks have been accelerating," he says. "We're seeing some of the highest prices we've seen in a year. I think it… surprised a lot of people.
"The online acceptance did not surprise us because we've been doing this for 17 years," he continues. "But it did surprise us in terms of how much demand is out there in the marketplace for used equipment right now and how strong a lot of the construction environment is… Certainly, the market demand has been a bit surprising and very, very positive."