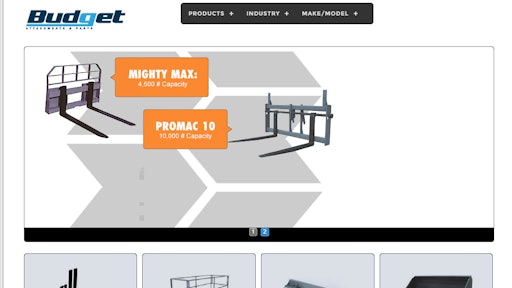 Budget Attachments & Parts has announced the launch of its new, mobile friendly website at www.budgetap.com.
According to Craig Ray, sales manager, "The easy to navigate website not only makes ordering simpler, it will save our customers time and be a great value to buyers in all industries. With its user-friendly directory and our knowledgeable sales team, Budget continues to make ordering a snap."
Customers are able to search by product, industry or model to quickly find the attachment or part they need. Details and specifications on each product are easily accessed, as well as safety information.