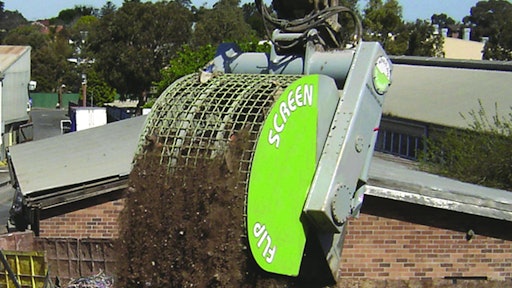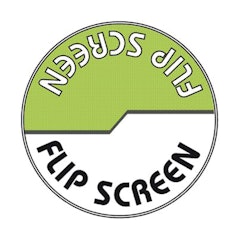 Suitable for 20- to 27-ton excavators, the EX80 replaces the excavator's bucket and works by rotating on a horizontal axis continuously through 360 degrees. An easily interchangeable screen allows smaller particles through, depending on mesh size, while a baffle retains larger material so that it may be dumped separately. A single Eaton hydraulic motor powers bucket rotation. Speed is dependent on hydraulic flow, variable between 18 and 25 rpm.
Including its mesh screen, the EX80 weighs 4,650 lbs. The unit features a bucket opening 47 ins. wide by 24 ins. high, and has a capacity of approximately 1 cubic yard. Total screening surface area is 37 square feet.
For durability, the drive chain used is capable of lifting 24 metric tons, and self-aligning main bearings can handle a 64-metric-ton static load. The EX80 can double as the excavator's bucket and is capable of digging at the full breakout force without worry of structural failure.
Request More Information
Fill out the form below to request more information about
EX80 Screening Bucket